Study Abroad in Denmark: Do you want to study in a European country with a high quality of life? Somewhere green and clean? Snowy and fairy tale? How about riding a bike instead of taking the subway or bus on the way to college? If all this sounds good, why not consider studying in Denmark?
Why Study in Denmark? Denmark is a beautiful country that has not yet been discovered by many international students. It is part of the Schengen countries that consist of northern and western Europe. However, according to the QS Top Universities website, which ranks its best student cities, Copenhagen has constantly scaled the chart and is now among the 50 most important cities in the world.
If you are convinced that this Nordic nation can be yours, Read all information Abroad Study in Denmark at StudentGuide about Public Free universities in Denmark, Scholarship in Denmark, tuition fees, How to apply for Study in Denmark, Study Visa Information and more.
Don't forget to read our other Study abroad in Europe Articles including Study in Itlay, France, Belgium, Czech Republic, Finland, Greece……
Top Universities in Denmark
Located at the gateway between northern and western Europe, Denmark may be a relatively small country, but it is an intense study destination. Five universities in Denmark are among the top 400 in QS World University Rankings 2019, with the University of Copenhagen leading 79th.
Tuition is free for EU students, and the rates are certainly not extravagantly high for that outside. Most courses are taught in Danish (especially undergraduate), but you will also find a good selection of programs taught in English and some in German.
Read more about the best universities in Denmark:
#1. University of Copenhagen
The University of Copenhagen is the best-ranked university in the entire Scandinavian region, ranked 79th in the QS World University Rankings 2019. Founded in 1479, it is the oldest institution in Denmark and the second oldest in Scandinavia, after the University from Copenhagen Uppsala, Sweden. It is home to some 38,500 students, including 3,500 international students with four campuses, all located in or around Copenhagen. Most courses are taught in Danish, although there are some in English and several in German. Explore Tuition-free universities in the world for international student.
#2. Technical University of Denmark
The first polytechnic institute in Denmark, the Technical University of Denmark, was founded in 1829 by the famous Danish physicist and chemist Hans Christian Ørsted. Today, it is one of the leading engineering institutions in Europe, occupies the 112th place in the QS World University Rankings 2019. Currently, the university is home to more than 11,200 students enrolled in 25 departments. Its campus is located in Kongens Lyngby, a city north of Copenhagen. The official colors of the university are red and gray, and it is famous for its rugby and volleyball teams. Want to know Europe Tuition-Free Countries?
#3. Aarhus University
The next university in Denmark, the University of Aarhus, is ranked 141 in the world. Although it is much younger than the University of Copenhagen, it is the second oldest non-technical higher education institution in the country. Founded in 1928, the University of Aarhus has expanded greatly since its creation and is currently the largest in Denmark. Some 39,000 students are enrolled, studying a wide selection of different subjects. Her Majesty Queen Margarita II is among the most famous students of the institution, having studied political science here in the 1960s. Don't Forget to check countries that offer tuition-free masters degree.
Low Tuition/Cheapest Universities in Denmark
Norwegian state universities and colleges, as a rule, do not charge fees or charge very little fees to all students, including international students. This applies to all levels, including undergraduate, masters and doctoral degrees. programs, However, students will have to pay a semester fee of NOK 300-600 each semester. Below are some Low tuition cheapest public universities in Denmark for international student. You might be interested in Germany tuition free universities for international student.
Aalborg Business College
Aalborg University
Aarhus University
University of Copenhagen
University of Southern Denmark
Roskilde University
Royal Danish School of Pharmacy
Royal Veterinary and Agricultural University
Technical University of Denmark
Scholarships In Denmark For International Student 2020
Well, there are many scholarships in Denmark that you can look for in 2020. Denmark has become a leading destination for international students awaiting international education.
All scholarships available in Denmark help Danish and international students continue their studies in Denmark. Currently, there is many fully funded scholarship in Denmark for an international student that include danish government scholarship, Denmark universities scholarship as well as local and international organization scholarship to study in Denmark. Do you know the top 17 Sweden scholarships for an international student?
Below is the list of available scholarship to study abroad in Denmark:
Want to More International Abroad Scholarship Check out our Top Scholarship Category.
How To Apply Study In Denmark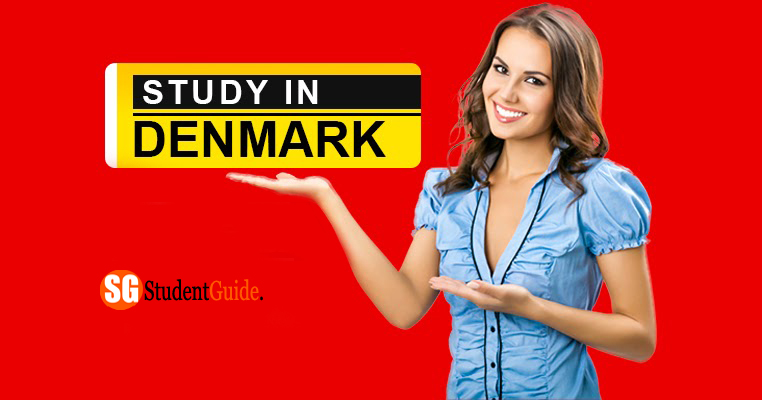 Applications to study in Denmark must be made directly to each Danish university that interests you. Several online resources are available (including this site managed by the Ministry of Higher Education and Science) to help you discover what your secondary qualifications are equivalent to the Danish system. Depending on your country of origin and your qualifications, an additional year of study may be required. The Study in Denmark website also contains detailed information on how to submit an application.
You will have to show that you speak the language of the class fluently, and the level will depend on the course and the university to which you are applying; As always, check with the institution. Do you know which documents required for study abroad?
How To Apply For Denmark Study Visa
Student visa requirements vary depending on whether or not you are an EU / EEA country. Citizens of other Nordic countries are treated as if they were Danish citizens.
Denmark Student Visa For EU / EEA or Swiss applicants:
You do not need a visa to study in Denmark.
You must obtain a registration certificate, which is simply a confirmation of your rights as a citizen of the EU / EEA / Switzerland. To achieve this, simply prove your citizenship and have been accepted into a university. You must also show that you have sufficient financial means to support yourself.
You have permission to work without restrictions, but you must have permission to do so, which can be requested at the same time as your registration certificate.
Denmark Student Visa For International or Non-EU / EEA students:
A residence permit is required to study in Denmark. To achieve this, you must show that you have been accepted as a student in a higher education program at a university, college or institute that has been approved by the Danish government.
You must show that you can stay financially during your stay. If you pay a registration fee, you must show that you paid the first semester or yearly fee.
You must demonstrate that you can speak and understand the language of the instruction and have a functional command of Danish, Swedish, Norwegian, English or German.
Tuition Fees In Denmark Universities
If you are a citizen of any other EU / EEA (or Swiss) country, you will receive the same treatment as local students. This means that universities in Denmark can participate for free at all levels. If you are from outside the EU / EEA, you must pay fees, which average between € 6,000 and € 16,000 per year (~ $ 6,800-18,100). Want to know How to Study in Spain for free?
Living Cost in Denmark
An approximate estimate of your monthly cost of living in Denmark would be 750 to 900 euros per month. Living in Copenhagen is more expensive than in smaller cities and can reach 1200 EUR / month. You can keep your costs lower at approximately 650 EUR / month if you plan to live in a smaller city.
This is a complete step by step guide to study in Denmark. If you need more information regarding study abroad in Denmark or want to know the best study abroad location in Europe please comment on us. For more best study abroad information keep visiting Student Guide.