There are many attractive and affordable countries in Europe to study abroad. Every year thousands of international student comes to Europe to obtain a higher education degree at European universities. Not only that student can visit neighbor European countries very easily. Here are our pick top 7 places to study abroad in Europe, now it on you which country you choose for your next study abroad destination.
Best Places To Study Abroad In Europe For International Student
In this list of European countries, we discuss some best and top universities of Europe for a foreign student. Also, highlight some incredible features of these countries for study abroad.
#1. Study In Germany
Germany is one of the best places for an international student to study abroad in Europe. Especially when you try to save your money because there no tuition fees in Germany public universities for national as well as an international student. All you have to do to pay very low administrative fees which are charged by every semester. Germany is a house of some of the best universities in Europe and also around the world such as the Technical University of Munich and Humboldt University.
The German universities almost offered all academic fields from computer science to engineering, physics, chemistry, natural science, medical and business economic. If you interested to study free in Germany universities you must have the knowledge of german languages because bachelor's programs in English are rare in german universities. However, you can found lots of master programs taught in English. Not only that german government also offer one of world best fully funded scholarship for an international student that is DAAD scholarship.
Also Check: Top 3 Open MEXT Japanese Universities Scholarship (Fully Funded)
#2. Study In France
France is the home of world best universities and France's top 10 universities include in 2019 QS universities world ranking. However, the majority of academic course taught in french languages but there is more than 1000 course available that are taught in English. France is also included in those countries that offer low tuition fees and high-quality education to a foreign student. You can found more than 100 France schools that have very low tuition fees in Europe and spend your money on exploring France and Europe while study abroad.
France is als very popular in the tourist community due to its beautiful cities such as Paris, Toulouse, Lyon, and Montpellier. France top best university for the international student include cole Normale Supérieure, Pierre and Marie Curie University, Sciences Po. France also offers many fully-funded scholarship such as Science Po university scholarship and french government Effiel scholarship program.
Also Check: 9 Best Places To Study Abroad In Asia -StudentGuide
#3. Study In Spain
Like many other countries in Europe Spain is also a top study abroad destination for international student. Spain has some of the very prestigious universities with very low tuition fees for a foreign student. Compared to study in the USA and the Uk Spain offer very affordable tuition fees to an international student.
Choose smaller cities in Spain for your next study abroad destination because they are much affordable for living expenses compared to bigger cities like Madrid. However, if you have enough money to stay in Madrid then there are very popular schools and universities that offer all courses to an international student. Some of the top universities in Spain include Universidad Autónoma de Madrid, Universitat de Barcelona.
Also Check: 4 Best Scholarship In Europe For International Student – StudentGuide
#4. Study In Italy
Itlay is another most popular place to stud abroad. In the 2015 academic year, more than 33500 international student comes to Itlay for higher education more than the USA. Itlay is the home of some of the largest and oldest universities in Europe. Not all Itlay universities offer a program in English still there are a number of schools present that offer fully program taught in English. Some of the popular cities in Italy include Milan, Rome, Florence, and Venice.
Throughout the Itlay, you can found more than 92 universities along with many short term schools and institutions. An international student who wants to study in Italy found almost offer academic courses including science and technology, engineering, medical, etc. However, Italy is a little bit expensive compared to other European countries.
Also Check: 6 Countries Where You Work Part-Time While Study Abroad
#5. Study In Sweden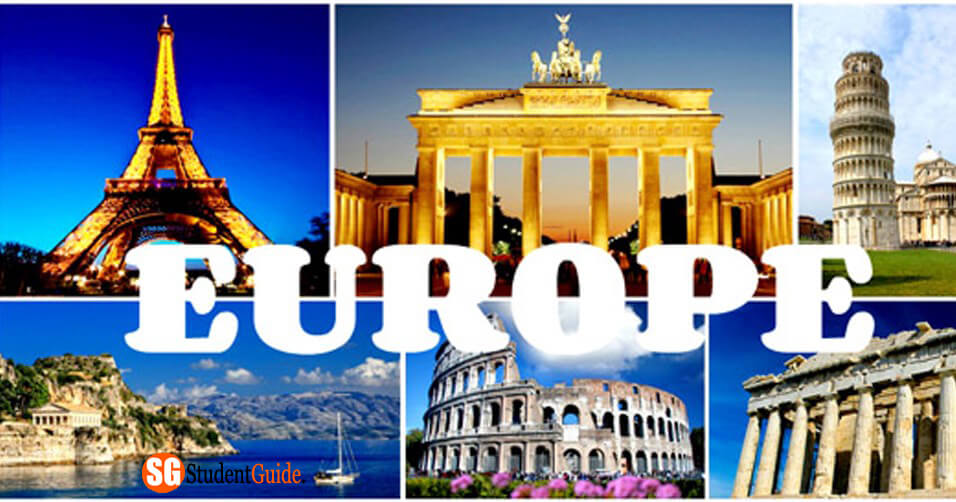 Believe it or not, you may found Ph.D. level education free at universities if you belong from the USA. There are many universities in Sweden that taught in English and you have the chance to receive a scholarship from Sweden government. Sweden is one of those countries you spend more on education and provide high standard education facilities to a national and international student. Sweden universities ranked very high In QS university world ranking.
Some of the world's top Sweden universities Uppsala University, Lund University, and KTH Royal Institute of Technology. Sweden universities and government also award a scholarship to the international student every year. If you plan to study abroad in Sweden don't forget to check Sweden's government scholarship for international student.
Also Check: Top 50 Abroad International Scholarship In World Best Cities
#6. Study In Norway
Norway's universities are tuition-free for local and international student. However, there are some conditions to study free in Norway first there are some specialized courses that charge tuition fees and second private universities of Norway not free. Also living cost in Norway is more expensive than any other European Union country.
Noway is a well-developed country with beautiful landscape and zero crime rate make it the first choice for an international student to study abroad in Norway. Norway universities offer more than 250bachelor program and 250 master programs in English to all over the world student. Some of the well-known universities in Norway are the University of Oslo and the Norwegian University of Science and Technology.
Also Check: Top 10 No-Tuition Fee Universities in the World For International Student
#7. Study In Finland
Public universities of Finland offer tuition fees education to EU student and since 2015 charge tuition fees from international student. However, the tuition fees of Norway universities is very low compared to other countries. As an international student if you study in Finland or Swedish languages you don't have to pay tuition fees. Finland famous a very its high-quality education and world-leading research institution around the world. Some of the famous universities in Norway is the University of Helsinki and Aalto University. The most affordable cities for an international student to live in Finland are Tampere, Pori, and Laaperanta.
Also Check: Top 7 Open Summer Exchange Program For International Student
No matter which country you choose to study abroad but on thing is definitely you must enjoy the incredible experience while study abroad. If you have any questions or want more help regarding study abroad tell us in a comment. For more opporunity like this and the latest international scholarship information keeping visiting Student Guide.