Today, the study in the Czech Republic is an increasingly popular destination for international abroad study, with almost 44,000 foreign students currently enrolled in their universities. EU statistics published in 2014 classify it as the twelfth most popular destination for Erasmus students in Europe. Certainly, there are many advantages for those who choose to study in the Czech Republic: accredited universities, tuition, and affordable living expenses, and last but not least, a vibrant and colorful cultural life.
Are you considering studying abroad in the Czech Republic? Here at StudentGuide read our guide to the best universities in the Czech Republic, How to apply for Czech, Best Scholarships in the Czech Republic for an international student, Tuition-free universities (Low tuition fees) Student Visa applications and study costs.
Best Universities in the Czech Republic
With an age of around 600 years, the Czech higher education system today comprises more than 70 universities, of which approximately two-thirds are private. A total of 18 universities in the Czech Republic are in the top 300 of the QS EECA University Rankings, a dedicated ranking of the best universities in emerging Europe and Central Asia, and five of them are included in the QS World University Rankings®. Also, Check Tuition-Free Universities in the Czech Republic.
#1. Charles University
The Charles University ranks fifth in the EECA ranking. It was created in 1348 by Emperor Charles IV and remains the largest university in the country, with 17 colleges and about 49,200 students. It is a popular choice among international students traveling to the country, and its internationalization program currently includes partnerships with almost 200 universities around the world. The campus of the medieval institute is located in Prague, which increases its appeal. The Czech capital, immensely popular with tourists, offers an attractive and lively atmosphere, as well as many works opportunities. Want to Free master's degree Read this article.
#2. Czech Technical University in Prague
Also located in Prague, the Czech Technical University was founded in 1707 and is another of the largest and oldest academic institutions in the country. It is the second highest-ranked university in the Czech Republic in the EECA ranking, in eighth place. The Czech Technical University of Prague has eight colleges, which offer more than 100-degree programs, mainly in engineering and related fields. Currently, about 24,000 students are enrolled in undergraduate and graduate levels. The university prides itself on having many world-renowned students throughout the years of its existence. Among the most famous is the physicist Christian Doppler, which lends its name to the Doppler effect. Want to know about which is no tuition fees universities in the world for international student check here.
#3. Masaryk University
The second-largest public university in the country, Masaryk University, coincides with the second-largest city in the country, Brno. Founded in 1919, it is a member of the Compostela University Group and the Utrecht Network, which seeks to promote collaboration between universities in Europe. He currently ranks 17th in the EECA ranking and teaches about 36,000 students in nine schools. The university offers programs taught in English and German(Tuition-free Universities in Germany), making it an obvious choice for many international students.
Scholarships In Czech Republic For International Student
The government of the Czech Republic offers many international scholarships annually within its Assistance Program for Foreign Development. These so-called government scholarship support students from developing countries who wish to study at public universities in the Czech Republic.
The Czech Republic offers fully-funded scholarships for studies in both the Czech language (master's degree programs) and English (master's and doctoral programs). Abroad Scholarships are awarded for the Czech language, taking into account the list of recommended fields of study, updated according to the needs of specific countries and also in relation to ongoing development cooperation projects. Applicants can also receive funds for a one-year preparatory course. Scholarships for English language study programs are awarded only in selected study programs.
The below list of Czech public scholarship for international and developing countries student to study in Czech.
How To Apply to study in the Czech Republic
The main requirement to apply for a bachelor's degree in the Czech Republic is to completion of high school education. If you apply for a master's degree, you will be evaluated based on your undergraduate qualification; If you apply for a Ph.D., you must complete a relevant master's degree.
Students can enroll in several courses at various institutions and colleges. The deadline to submit applications is usually at the end of February or March. Most higher education institutions offer the option to apply online, electronically. In most universities, applicants must take the entrance exams, which usually take place between June and September.
Evaluation methods vary from university to university and also depend on the field of study. The European Credit Transfer System (ECTS) is used by most universities in the Czech Republic, facilitating the transfer of course credits within the country and also more widely in Europe. Read what documents required for Study Abroad.
How To Get Czech Republic Student Visa?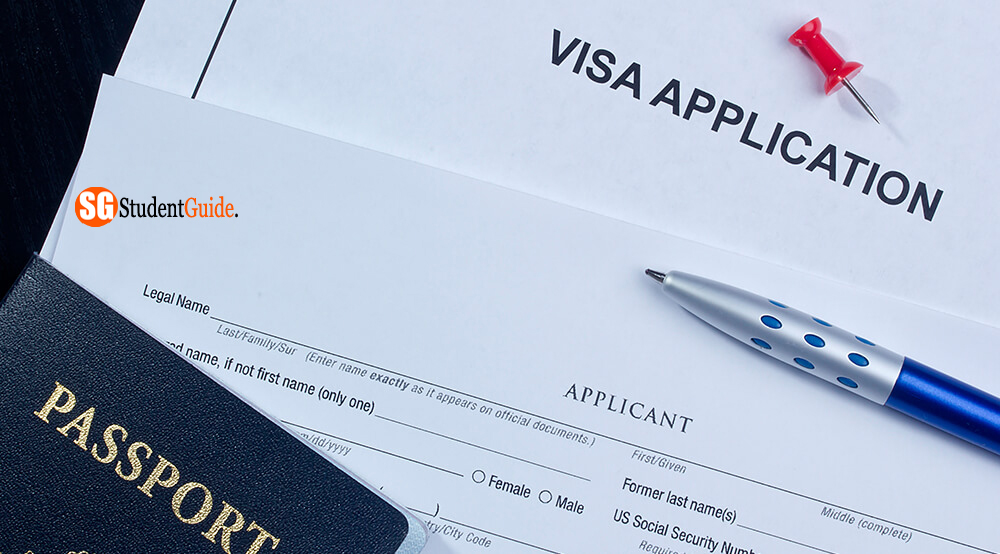 Good news for some of you: the Czech Republic is a member state of the European Union, and students from other EU countries do not need a visa to live and study here. All you need is a valid ID or passport and a letter of acceptance from your university. For students from outside the EU, a student visa is required. Contact the Czech embassy in your country for guidance on specific visa requirements, as they vary from country to country.
Tuition Fees In Czech Republic Universities
Higher education at all public universities in the Czech Republic is free for students of all nationalities, provided that they are willing and able to study in Czech. If you wish to enroll in a foreign language course, additional fees may apply. For example, the rates for English programs average 108,334 CZK (~ $ 4,500). Students must also pay some fees for administration and for any additional program completed. Private institutions have different tuition fees, usually in the range of $ 2,000 to $ 15,000 per year.
Average Living Cost In Czech Republic
Life in the Czech Republic is generally much cheaper than in most western countries. The cost of food, accommodation, and public transportation should add up to about $ 350-750 per month, although, of course, it depends on the lifestyle you are used to and your own budget. Prices may also vary depending on the city in which you study. You will be surprised with the affordable and high-quality lifestyle.
This is all for Study abroad in the Czech Republic if you need additional help regarding the best study abroad location please share your query in a comment or Read our other best study abroad guide like Study in France, Itlay, Spain, Greece, Belgium. For more student aboard opportunity keep visiting Student Guide.