How To Study In Spain For Free? The answer to this question wants to know every international student. Spain is a beautiful country with a rich environment and incredible scenery wherever you visit Spain. From a busy life in the Madrid city of Spain to beaches in Barcelona.
Spain is the place worth visiting once in life. Gaining higher education in Spain universities one of the best experiences for every foreign student. Due to its location, you can visit every neighbor country while a study in Spain. Spain also a European country that's why it very easy to experience other EU countries while getting a higher education degree in Spain.
Spain offers a very high-quality education to an international student. That why there a number of public and private universities in Spain. Private universities/college is not free in Spain, however public universities of Spain very affordable and have very low tuition fees compared to private institutions around Europe. We will explain three why in which you can study in Spain for free.
Also Check: 10 Countries Where Masters Tuition is FREE (or Almost Free) In 2020
How To Study In Spain For Free?
There are three why in which international student study in Spain for free and covered tuition fees and most of the other living expenses in Spain.
Apply For Scholarship in Spanish Universities
Apply to a scholarship offered outside from university ( Organization Scholarship)
With one or both above options it is definitely possible to study in Spain for free.
Scholarship for Spain outside Universities
#1. Spanish Studies Abroad
There is two scholarship offered in this Spanish studies abroad program. The first is a Spanish merit-based scholarship for international student and seond is the Diversity Scholarship. In order to obtain this Spanish scholarship, the student must show the courage and passion of learning Spanish languages in and outside of the classroom. every year four fully funded Spanish scholarship and five summer scholarship are awards through this program. The amount of scholarship is $10000 for the full award and $5000 for summer Spain scholarship and this amount enough to cover the tuition fees and some other expenses in Spanish public universities.
#2. Studies Abroad Diversity Scholarship:
This scholarship offered any limited scale for any type of study in Spain. This means if you plan to spend a week or semester while studies this scholarship help you to cover your expense. Diversity Scholarship offered in nine cities of Spain and 15 universities. First, they evaluate the financial need of the international student and if they found you really deserve the scholarship then they might be award stipend of $2,500 per student.
Also Check: Top 8 Master Scholarship In Australia For International Student
#3. Fulbright Scholarship Program
This is a well known United States scholarship program for international student. Every year Fulbright scholarship awards more than 8000 fully-funded scholarship to a foreign student for study abroad. Spain also includes in this scholarship program, the student has the chance to study in Spain for free with this scholarship program. The Fulbright scholarship covers your tuition fees, living expenses, accommodation, and all other costs while a study in Spain.
#4. Barcelona Study Abroad Experience
The Barcelona Study Abroad Experience fouse on providing affordable experience in Spain to an international student. They aim to bring the international student to Spain and offered higher education. This is why they offer a number of scholarship for a foreign student to take short term courses in Barcelona Spain. Many universities and institutions also offer a prestigious scholarship for every student around the world.
Also Check: Top 10 Tuition-Free Universities In Germany For International Student
Spanish Universities Scholarships
#1. Istituto Europeo Di Design Creactívate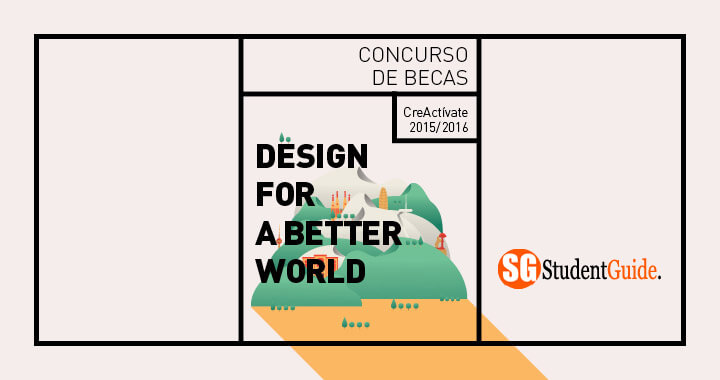 This institute has many schools around Europe including a campus in Spain. Every year the arrange a contest in which any student can participate and the winner receive a scholarship from this institute. For eligibility, the applicant provides a design model related to fashion or visual communication. If you win this scholarship you receive fully-funded support from this institution which covers your tuition fees, accommodation, living expense and monthly stipend but the applicant must be less than 26 years old.
#2. University of Granada
The University of Granada has a program named Athenea 3i. This program award many scholarship to a student for postdoctoral research at Granada university. This grant covers some specific fields from humanities to chemistry, physics, and math. If you interested in post-doctoral research this scholarship offer you many thing including your all costs and expense.
Also Check: Top 7 Open Scholarship In Asian Universities For International Student
#3. Institute for Bioengineering of Catalonia
Institute for Bioengineering of Catalonia offered many scholarship to an international student who is interested in further research in the field of bioengineering. This institution offers a number of scholarship in Spain for foreign student. Not only that Institute for Bioengineering also offers a master scholarship in Spain. Student must have an excellent academic track record to win this Spanish scholarship. Other required include excellent English skills.
#4. University of Barcelona
The University of Barcelona is one of the oldest and largest universities in Spain. Barcelona university has very low tuition fees for international student compared to other universities in Spain. Furthermore, the University of Barcelona also offers many fully-funded scholarship for an international student to study at Barcelona University. Not only that Barcelona university also offer a discount on many of its degree program.
Also Check: Top 17 Sweden Scholarship For International Student 2020
There are only some of the many options for study in Spain for free. There are a number of the university in Spain which offer many generous scholarship for developing countries student. You can also take advantage of Low tuition fees universities in Spain, and Spanish scholarship covers the tuition fees and accommodation and living expenses. With these combinations of scholarship in Spain university and organization scholarship, you can study in Spain for free. The most important thing Spanish public university is very competitive to take admission for both domestic and international student.
Working while higher education is also an option available. Like many European Union countries, Spain also allows working 20 hours on a study visa. However, the work process is a little bit different from other countries.
Also Check: Top 10 Scholarship in The World For International Student
We hope this article very help for you. If you have any suggestions or questions regarding study in Spain for free or Spanish scholarship please comment below. We highly suggest you also check scholarship articles on Student Guide.