The beautiful and relaxed cities, with a strong focus on world-class research, a good selection of world ranking universities, and a big heart to offer free education… It's easy to see why many international students choose to study abroad in Finland.
There is something in Finland that makes it an excellent study destination for international students. And it is not that studying the country of Santa Claus is something to boast about. Let's not wait any longer: it's quality education, academic freedom, and student-centered support services. Also, Check Study In Greece.
In terms of innovative countries and higher education Finland often ranked one of the best countries in the world, according to the Global Competitiveness Report of the World Economic Forum. And with such a sophisticated reputation, it's hard not to want to know more about studying for a degree in this Nordic country.
If you want to join them, Read below information about universities in Finland, popular cities for students, admission applications, visas, scholarship, Tuition fees and much more. Also, Check this Top 8 Asian Government Scholarships For International Students.
Universities in Finland
Although Finland's higher education system is relatively young compared to others in Europe, it is definitely not at the expense of quality. There are 10 universities in Finland listed in the QS World University Rankings, led by the University of Helsinki at the 102nd world ranking.
Read about the three best universities in Finland, all ranked among the top 300 in the world:
#1. Helsinki University
The University of Helsinki is the oldest university in Finland, founded in 1640. It has been in the Finnish capital since 1829, but before that, it was known as the Royal Academy of Turku and was in the oldest settlement in the country, Turku. Today, the University of Helsinki is the best-ranked institution in Finland in the 102nd set in the world.
In addition to being the oldest and best-ranked, the university is also the largest institution of higher education in Finland, with more than 32,000 students enrolled. It has 11 colleges and 11 research institutes and offers degrees in Finnish, Swedish and English.
#2. Aalto University
Also located in the capital, the University of Aalto is the second highest-ranked institution in Finland, currently the 137th joint placement in the world. The university was founded in 2010 through the merger of three existing institutions, the Helsinki University of Technology, the Helsinki School of Economics and the Helsinki University of Art and Design. The objective of the Finland government was to build a new university, which would be a key role model of innovation and a symbol of excellence education. Today, about 12,100 students are enrolled here.
#3. Turku University
The second-largest university in Finland is the University of Turku, where there are more than 20,000 students enrolled. Ranked in 276th place in the world, the university has its main campus in Turku, in southwestern Finland, but also has universities in Rauma, Pori, and Salo. The University of Turku was founded in 1920 after donations from more than 22,000 citizens. It strongly emphasizes international collaboration and offers several masters and doctoral programs in association with universities in other countries. You might also like Scholarship In Europe for international student.
How To Study In Finland for Free?
Higher education universities in Finland funded by the Finnish government through the ministry of education, therefore international student who enrolled in regular courses in public universities do not require to pay tuition fees.
Bachelor and doctoral programs, as well as many master's programs, do not charge any tuition regardless of nationality. This also applies to international undergraduate students, as well as exchange students and visitors. However, some master's programs may charge tuition fees to students who do not belong to the EU / EEA. Below is the list of Tuition Free Universities in Finland for International Students.
Also, Check Top 10 Tuition-Free universities in Germany for International Student.
Scholarship In Finland For International Student
Some Finnish universities and the Finnish government offer fully-funded scholarships for undergraduate and master's degrees to non-EU international students. Scholarships for doctoral programs are also offered to international students. Hope you like this Top 10 Scholarship in The World For International Student
Master Scholarship in Finland:

CIMO Master Scholarships for International Students
Aalto University Master Scholarships
University of Oulu International Master's Scholarship

Doctoral Scholarship In Finland:

Finnish Government Scholarship For International Student
Finland Benjamin A. Gilman Scholarships
Also Check: How To Study Abroad Without IELTS
How To Apply For Study In Finland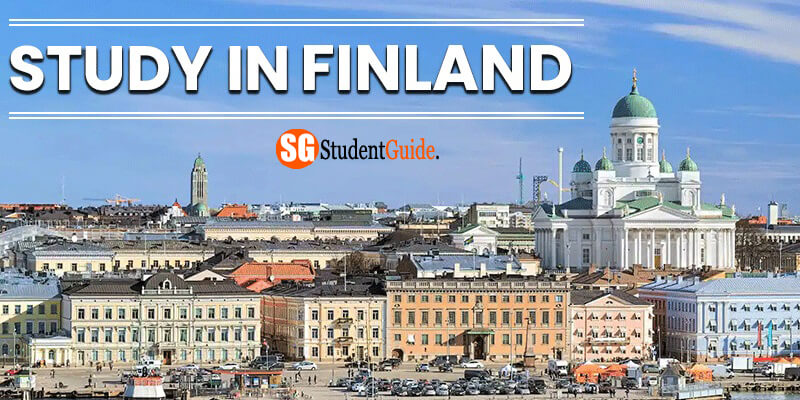 Applications are usually made online, directly to the university or through the centralized admission service, University Admissions Finland (UAF). The deadlines vary, but the main enrollment period is from November to January for courses that begin the following fall. In some polytechnics, it is also possible to apply in August-September for courses beginning the following spring, but only for selected programs.
In addition to demonstrating your academic credentials, you must also pass the entrance exam. Find more detail Studyinfo.fi.
How To Apply For Finland Student Visa
The requirements depending on your country of origin. For EU candidates / Nordic countries / Switzerland / Liechtenstein:
No visas or residence permits are required
A police registration certificate is required within three months (six for Nordic citizens)
You must show that you have sufficient funds to cover your stay in Finland.
Health insurance is not mandatory, but it is highly recommended.
For EU student there is no Work hour restriction.
Student from outside the EU / Nordic countries / Switzerland / Liechtenstein:
You must obtain a residence permit from the Finnish embassy in your country of residence or online before entering Finland, for which you will need a letter of acceptance from the university. This must be renewed annually.
You must have at least € 6,720 per year (approximately $ 8,100) to cover the living expenses of the year. A bank statement, a certificate showing that you have a grant or a sponsorship guarantee must be shown as proof.
You must have health insurance
You can work for a maximum of 25 hours per week during the period, and there are no limits on summer / Christmas work hours.
It usually takes about a month to process the applications. You must submit your application as soon as you receive your acceptance letter.
Average Tuition Fees In Finland
Tuition was free for all students, regardless of nationality. However, the Finnish government has already introduced tuition fees for students from outside the EU / EEA / Switzerland who study for bachelor's and master's degrees. These students must pay a minimum of € 1,500 per year (~ $ 1,800). However, you will probably pay between € 4,000 and € 20,000 (~ $ 4,800 – 24,500), depending on your course.
You can also look for scholarships to study abroad offered by the government or other organizations in your home country. If you have any questions or suggestion please tell us a comment and for more study abroad guide keep visiting Student Guide.