Studying abroad can be a life-changing experience. If you are looking for an exciting and challenging place to study, one of the many universities in Asia would be a great option.
As you know, the countries of Asia are diverse in their many cultures and the time they spend in Eastern society would change their lives forever. Many students are discovering that choosing to study abroad in Asia is a great way to start their careers, as many companies are expanding to the continent.
Studying in Asia can help you develop important life skills and develop your knowledge of other cultures. In addition to the lessons you will learn from your courses, you will also learn about the Asian way of life and perhaps to open your mind to the world around us.
About Asia
Asia is the largest and most populous continent in the world on earth. Their countries are always changing and developing rapidly, while their cultures are rich in history. Asia has incredible landscapes and landmarks, but beyond that, many of its countries stand out on the global economic platform. The variety of what Asia has to offer is what attracts the most adventurous students who wish to continue their studies abroad.
Asian languages
The languages ​​in Asia are numerous and can often be difficult to learn. Some of the universities where you are studying may have some language requirements, but many only require you to be fluent in English, which can be tested with the TOEFL and IELTS certificates.
English is generally recognized as the international language of business, and many people in Asia speak English to varying degrees, especially in large cities. However, it is a courtesy in any country to be able to communicate in the native language and it would certainly be worth having some lessons abroad since language skills look fantastic in a curriculum. Many of the best universities in Asia offer English courses, so it is definitely worth taking a look at each one to see what is available to you.
Also Check: 6 Countries Where You Work Part-Time While Study Abroad
Be part of China's amazing transformation and discover the contrasts between traditional rural beauty and the excitement of big cities. Education in China has advanced by leaps and bounds in the last ten years.
China has recently been an important country of origin for international students, but foreign students from more than 180 countries are now migrating to China to learn all that this economic power has to offer. The main language is Mandarin, so you may have to spend some time learning basic Chinese lessons, although it's worth it!
As you know, the culture in China is fantastic. There is much to learn outside of your basic studies. As a country, it is evolving rapidly and is a truly exciting place to be as our world develops.
Hong Kong is a global gateway to China. Hong Kong residents are very busy and multilingual, and Chinese (Cantonese) and English are official languages, so it is easy to study here if languages ​​are not your strong point. Hong Kong universities are very receptive to international students. Although separate from Chinese politics, the culture and history of China remain prominent here.
There is a great quality of life in Hong Kong. The city is varied and modern, with technological developments constantly expanding. Its presence in World University Rankings is being strengthened, and the wide variety of course options makes Hong Kong an excellent option for studying abroad. Immerse yourself in Chinese history and culture and learn what's behind the flourishing economy of Hong Kong!
Also Check: Study In Greece: Top Universities, Study Visa, Tuition Fees, Living Cost
Beautiful, diverse and infinitely fascinating, Indonesia has a lot to offer international students. Indonesia covers more than 17,000 islands. Those who are inhabited constantly develop, and there are some incredible natural wonders to surround yourself.
Many study Indonesian Bahasa, but you can also study a bachelor's or postgraduate degree at one of Indonesia's excellent institutions of higher education. The language is easy to learn and the cost of living is low, making it a great way to learn a new language and experience a completely new culture as you graduate.
Are you looking for a truly international study destination that also offers some of the best universities in Asia and an excellent student lifestyle? Malaysia warmly welcomes international students. The country is quickly becoming one of the main destinations to study abroad and has worked hard and invested a lot to do so. Here there is a great mix of Asian culture, low crime rate, wonderful food, and lively cities, although it still has some beautiful rural areas impregnated with its own cultures and traditions.
Many of the best universities in the country are located in the capital, Kuala Lumpur.
Also Check: How To Study In Spain For Free? Scholarship In Spain
This small but diverse island nation is a very popular study abroad destination. Singapore is growing to be recognized as a world leader in research and innovation. It is a safe and modern country and has often been voted one of the best countries to live in.
Singapore has a friendly and open commercial economy. Its universities, which annually attract more than 70,000 international students, combining Eastern and Western learning. The cost of living is reasonable and a city is an excellent place for students; Hip and dynamic.
The economy of South Korea has grown in recent decades and education, tourism, and transportation systems have been transformed. It is a relatively expensive but incredibly interesting place to study in Asia. South Korea has influence from China and Japan, its culture attaches great importance to education and offers some excellent and prestigious universities.
South Korea enjoys four different seasons and celebrates a large number of festivals and celebrations every year. There is much to see and with excellent transport systems, it is also very easy to move around. Seoul offers a wonderful student community, but remember that the motto here is "work hard, play hard"; So you may not find much time to relax! Ideal for those who like a busy lifestyle!
Also Check: Study In Hungary: Top Universities, Scholarships, Study Visa, Living Cost
India is a beautiful country with a spectrum of courses recognized worldwide. There is something for everyone, and as the second-largest higher education system in the world, it will be part of a diverse and enriching culture that will change your life forever. Indian universities are vibrant and welcoming. You have a wonderful education and professional growth, which is why so many students are attracted to India every year. Another benefit is that all universities offer the option to teach English.
Technological developments across the country have seen their universities reach the forefront of the world of education. Rates and living expenses are moderate and, as each university receives students from all over the world, they make an additional effort to receive students from other countries and make them feel at home.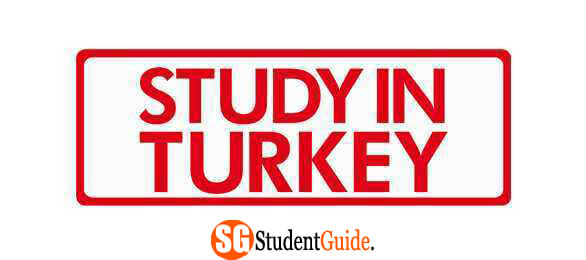 Turkey is already established as a tourist destination, but recently more and more students have gathered in the country to study. Turkey is known for its colorful and diverse culture and the richness of its history; So there is always a lot to see and do while your people are open-minded, friendly and hospitable to visitors.
Turkish universities offer quality education. Many of its courses are taught in English and low tuition and scholarship rates make it an excellent option.
Also Check: Study in Italy: Scholarship, Low Tuition Universities, Student Visa
Taiwan offers a free and fun-loving society. Its people are well educated and progressive, but it retains traditional Asian values ​​and ideals. Described as ancient and modern, there are several benefits to studying here. Life on campus is varied and animated to reflect a large number of international students. The government seeks to continue increasing the number of English courses to attract more students from abroad.
Chinese culture influences Taiwan's lifestyle, but they also influence other cultures, such as Japanese, Western and Aboriginal society, making it a wonderful and diverse place to learn.
More study abroad guide in Asia Keep visiting Student Guide.