In March 2006, Twitter was created. Since then, countless people have taken to the social network to comment on their marital adventures. With humor worthy of their own comedy show, these folks often vent their frustrations and share facepalms in 280 characters or less.
We have put together some examples of rib tickles that can make singles and couples laugh out loud.
#1

#2
Before marriage, I would sit at stop lights for hours because I had no one to tell me the light had changed to green. © squirrel74wkgn / Twitter
#3

#4
I love when I leave work early to surprise my wife at home and she greets me with those three very special words… "Were you fired?" © TheBoydP / Twitter
#5

#6
Marriage is an endless cycle of love, trying to understand each other, and seeing who can withstand the overflowing trash cans longer. © WalkingOutside / Twitter
#7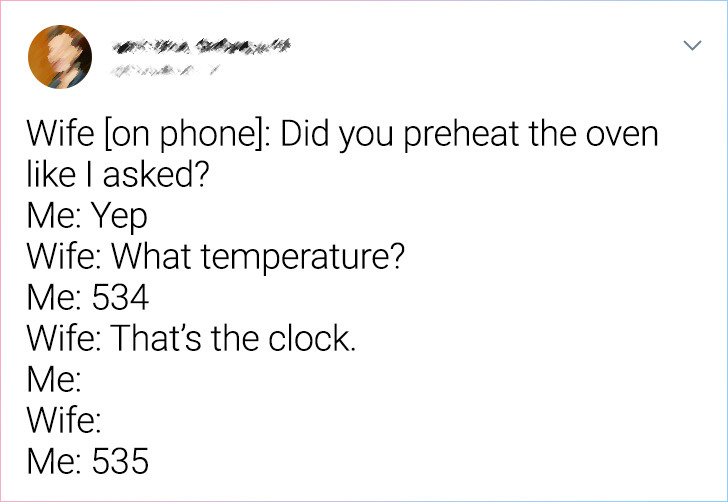 #8
Sometimes I like to ask my husband if he notices anything different about me just to watch him panic and lie. © TrophyWifeDayna / Twitter
#9

#10
Me: yelling through the front door THANKS FOR THE DELIVERY. JUST LEAVE THE GROCERIES ON THE DOORSTEP.
Wife: Let me in the house. © Beagz / Twitter
#11

#12
Me: Like Icarus, I flew too close to the sun.
Wife: You singed your eyebrows using the deep fryer. Again. © ThugRaccoons / Twitter
Do you think you have a good sense of humor? How do you deal with relationship problems?
Preview photo credit squirrel74wkgn / Twitter