I read a lot of articles focusing on the negatives of Upwork, although I agree that there are some negatives on the platform, there are also many positives.
What is Upwork?
Now for those who did not know Upwork, it is the largest independent site in the world. That's what made me curious when I read other articles from people who said they were unsuccessful.
Perhaps it is about how they are applying themselves and not a failure of the website.
You can create a profile, search for and apply for jobs, and of course, earn money with Upwork. It works for both qualified and unskilled professionals. If something about Upwork is extremely diverse in terms of the roles you can find on the site, it will come in handy for any freelancer.
How Upwork Works For Freelancers?
You start by creating a profile, here: Continue with the general steps anyone would take to create accounts and profiles.
You will need to verify your profile using a video call and provide valid identification. This is a recent feature that was introduced to eliminate scammers and people who use multiple profiles.
Once everything is set up, you will be asked to enter your tax information, which will be different depending on the country in which you reside.
That's it!
Now you can start applying for jobs. When applying for jobs, Upwork uses something called "Connections," which are basically digital tokens that are used to submit a job proposal for which you want to apply.
It used to cost 2 connections to make a proposal and you would receive 60 connections per month in the basic plan (free). The Plus account offers 70 connections but enables 40 per month, although it costs the US $ 10 per month.
As of May (supposedly), Upwork has changed its policies and will no longer be free to receive connections. See the table below for the changes.

Although I do not agree with this, at the same time I understand that it will eliminate time-wasters and fraud. So I also support at the same time, it is still a relatively low price to pay.
After finding a job to apply, write your "cover letter", choose your rate, answer any questions in the post, and click submit.
You will not hear anything or the hired person will contact you to discuss, interview, or simply hire you. It's that easy. You can filter jobs by location, skill set, and keywords.
Once you start working on a project, you will be paid for an entire project or milestone, which is usually for one-off gigs.
Or you will need to use the desktop tracker. The desktop tracker records the time you press "on" and is now officially working. A general tip for you, this timer also records screenshots, between 4 and 9 per hour, and continuously records activity on your keys.
So if you think you can log in and watch Netflix, you will be caught.
Make sure you understand that Upwork charges fees and VAT on the amount you earn. See rates below. In terms of the VAT rate, it depends on different factors and you would have to consult Upwork about it.
What Is The Best Way To Get Hired In Upwork?
Now for the important part. I read articles where many people complain about fraud and are never contacted when they apply for a job. I think it depends on the individual, not the platform.
In life, you can blame a lot of people and you can wallow in self-pity, or you can pick yourself up and say, 'Listen, I have to be responsible for myself.'

Howard Schultz
Step#1 Your Profile Matters
Let me put it this way: You wouldn't go to a dating site and send a message to someone without a photo, even if they claim it's Chris Hemsworth or Margot Robbie, right? If you answered yes to that, it is worrying.
Your profile is basically your resume and this is exactly how you should treat it. Make a professional photo to use as your profile photo. I've seen profile pictures with a plant or a cat, that's a no-no.
You also have the option to add items to your portfolio, which is obviously not necessary, unless you are creating logos or need to show off your skills in some way.
Step#2 SEO It Up
At Upwork, clients can also invite you to apply for a job. When they do that, they search Upwork for the desired skill; therefore, you must maximize your profile to appear in the search.
Just because it's not a search engine doesn't mean you don't have to optimize the text on the platform, it just applies to whatever website you use. Don't waste your time listing skills you don't have or you will receive invitations for jobs you can't do.
Step#3 Don't Waste Time With Anything After Page 2
When looking for a job, unless you stand out with a broad skill set, you should never go beyond the second page of results. Instead, go back to page one and update. Let me explain why.
There are hundreds of candidates from various countries who will apply for jobs that don't really require many skills, even if they can't. Therefore, after approximately 15 to 30 minutes, the jobs will have so many candidates that they can be overwhelming for the hirer.
After someone posts a job, they usually stay 10 to 15 minutes to verify that everything is working or, if they want, they hire it quickly. Therefore, it is vital to be one of the first to apply.
Step#4 Utilise Extras on Your Profile
Your Upwork profile plays an important role in your job applications and also when clients are looking for candidates (that's why SEO is important here).
In the last 4-5 months, Upwork has added some new features to your profile, which can be extremely useful.
Now you can create a "specialized profile" that allows you to focus on specific skills separately, rather than an all-in-one.
This means that when a client searches for freelancers, you will appear in that specialized profile.
This allows you to add a custom portfolio and specific details related to your skill so that the customer can easily assess your profile. Be sure to complete everything in detail and focus only on the skills that you are really good at.
The other section that has been added is the "popular projects" tab. This tab allows you to detail a custom project that you can offer and set a specific price for that project. This is more beneficial for customers, as they can look at your profile and see a specific service that you offer.
You should highlight three of your best projects, something like "create a 500-word blog post" or the project you know you can easily do and which is the most requested.
So don't put something like "create a custom app that filters out blue M&M's from the other colors" because as cool as that would be, there's probably no one in the world looking for it.
Step#5 Write a Killer Cover Letter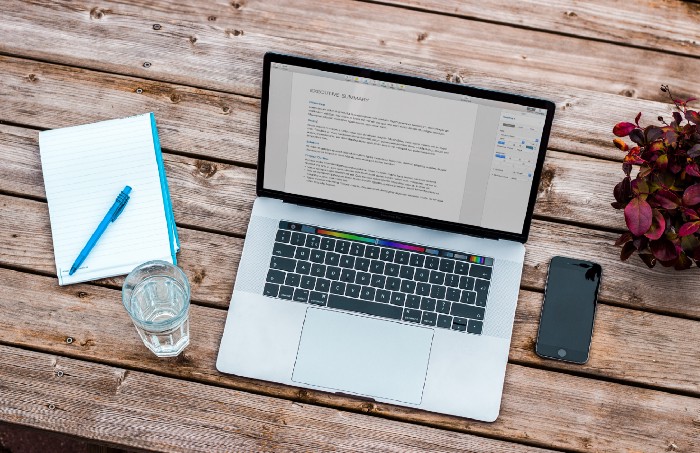 If you think that, because you have a profile, the hired person wants a cover letter with two sentences, you are wrong.
It is here that many people are disappointed. The cover letter is your opportunity to show that you are better than the competition.
Although this may seem contradictory, you should also get straight to the point, avoiding lint. This is especially applicable to short-term or one-off projects.
Employers don't want to read about your background and why it would make a good addition to the team. They want to know that you can do the job.
how to write effective cover letter for upwork
Introduction: One or two sentences explaining your current position and how long you have been doing it.
What you are good at: This is your chance to show, write two or three sentences about successful projects, jobs, or anything relevant to the job you're applying for.
Tell them you can do the job: the hired person wants to know that you are confident you can complete the task they want. Write one or two sentences with confidence and explain how you will do it.
End with an action plan: Write something like "Contact me to talk more about my skills." This encourages the hired person to find out more about you.
Step#6 Don't Do Free Trials
There are people who will text you before offering you a contract, asking you to complete a quick test, and will hire you if your job is better than the rest.
Just don't do it.
Unless you get paid for the assessment, don't do any work for free. Think about it: If the hired person has 100 candidates and gets 70 of them to take free trials, they could pretty much get the job without hiring anyone. No matter how legitimate the person looks, don't do anything for free, trust me.
Step#7 Communication is key
Before being hired for a contract, it may be necessary to speak to the client, either through messages on Upwork or through a video interview.
You should treat this professionally and maintain a business tone at all times.
Employers call me "buddy" and "friend." I will still respond business manner to maintain a professional image.
Try to reply to messages in a timely manner. Demanding employers want to hire quickly, and if you take a day to respond, that job is likely to end.
You should also discuss with the employer the requirements and what they expect to be done. Especially if there is something you are not sure about in the contract. Don't be afraid to ask, it's better than making mistakes.
Step#8 Double Check The Contract
The contract can be changed since you request and when you receive the offer. As with any contract in life, read the offer carefully, and make sure the rate you agreed to is the same. This is really obvious.
Step#9 Don't Give Up
You can apply for 10 jobs before you get a response of 1. But what you hear may mean you are employed next year. This applies to anything in life and not just Upwork, never give up.
Permanence, perseverance and persistence in spite of all obstacles, discouragements, and impossibilities: It is this, that in all things distinguishes the strong soul from the weak.

Thomas Carlyle
Step#10 Hard Work Pays Off
You may think that because you are working from home, you can relax and do things at your own time. Get that thought out of your mind.
If you agree to a project end date with a client, complete that project the day before and submit it.
A successful project can always lead to more projects from that employer or a 5-star review that will look good when you apply for your next job.
Work hard on all the tasks you do, because you never know what opportunities it will lead you to; This is not a quote, I just made it up.
I started writing for a company and within 2 months they were satisfied with my job, they increased my hourly rate and I was managing a team of 4 freelancers.
After that, the company is helping me develop in other areas and paying me to complete other tasks.
I know people may have had bad experiences on sites like Upwork, but there are positives to be taken. I think with any bad experience, there is a 95% misunderstanding or lack of knowledge.
Feel free to ask any questions.