Is It Really Possible To Start A Thriving Bookkeeping Business With No Qualifications And Experience? Learn How To Become A Bookkeeper And Work At Home
Are you a spreadsheet genius who loves spending all day highlighting cells in the most impressive colors?
Is your personal mission to convert everything you do into data and formulas?
If it's you, imagine having a job that allows you to work from the comfort of your home while playing numbers all day. A job that gives you the freedom to work as much as you want, when you want. Even if you don't have experience and qualifications.
All you need is good computer skills, a passion for numbers, and is ready to help entrepreneurs tackle their most dreaded tasks – a box full of receipts.
What Does An Bookkeepers Do Every Day?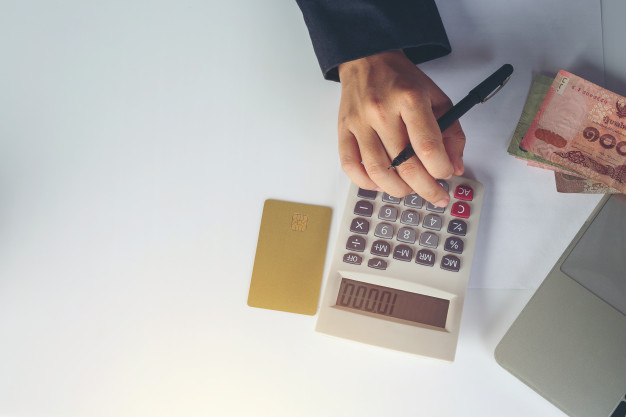 Bookkeepers manage and control income and expenses for companies and small businesses. As an bookkeeper, you will be responsible for recording any type of financial transaction and helping companies keep track of how much money goes in and out each month.
Your daily tasks may include:
sales recording
filing receipts
reconcile expenses
managing payroll
invoice payment management
producing financial reports for record-keeping purposes.
After recording transactions, the Bookkeepers will normally review the Bookkeepers work, analyze the data, and make any necessary adjustments before submitting the accounts.
What Are The Differences Between Accountants And Bookkeepers?
The biggest difference between accounting and bookkeeping is that accounting involves data interpretation and analysis, and bookkeeping is about recording transactions.
How Much Do Bookkeepers Make?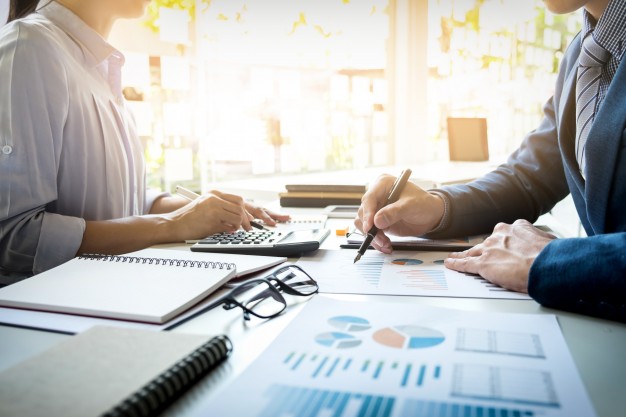 Did you know that, according to Entrepreneur magazine, bookkeeping is the most profitable business you can start at home?
As an entry-level bookkeeper, you can expect to earn between $ 18 and $ 23 an hour. Which means you can earn around $ 40,000 a year as a rookie.
But remember, this is how much you can earn if you work for a company. If you work from home as a freelancer, according to QuickBooks, you can earn $ 69 to $ 82 an hour after gaining experience.
This incredible earning potential is what makes bookkeeping a solid choice to consider if you want to work part-time or full-time at home. Whether you want to earn extra money or create a virtual accounting business without working long hours, bookkeeping may be the perfect option for you.
What Are The Requirements/qualifications To Become A Bookkeeper?
Believe it or not, you really don't need specific qualifications to start your bookkeeping business. And you definitely don't need to be a Certified Public Accountant (CPA) or have an accounting degree to start a profitable virtual accounting business.
But if you want to become a bookkeeper, you will need very specific skills and qualities to help you excel.
Take a look at the list below and if that sounds good to you, you're guaranteed to succeed as an accountant.
What Skills Needed For A Bookkeeper?
Basic computer skills: yes, nothing unusual here. Today, you need that skill for every job you decide to take on.
Organized: If you are the type of person who likes to color-code cells and, like me, you need everything to be in its own box, bookkeeping may be perfect for you. You handle many numbers and documents daily. And being aware of everything is essential.
Eagle eye for details: you will be responsible for recording important financial information. The last thing you need to do is enter the wrong number in the wrong cell. Customers want to know that they can absolutely trust you to manage their books and make zero mistakes. So if two numbers don't add up, you should find out quickly.
Multitasking: If you are working as a virtual bookkeeper, you will probably work with more than one client. This means that you can quickly switch from one set of accounts to another in a matter of hours. You should also prioritize urgent tasks for each company you serve.
How To Get Clients As A Bookkeeper?
Finding potential bookkeeping clients can be a difficult task, especially for a new bookkeeper. But the good news is that there are many creative ways and marketing channels to help old and new bookkeeper find new customers.
What Is Bookkeeping Software For Bookkeepers?
It's no surprise that book bookkeepers agree on one thing when it comes to cloud accounting software: that the two best accounting software applications are QuickBooks Online and Xero.
How To Start A Bookkeeping Business From Home With No Experience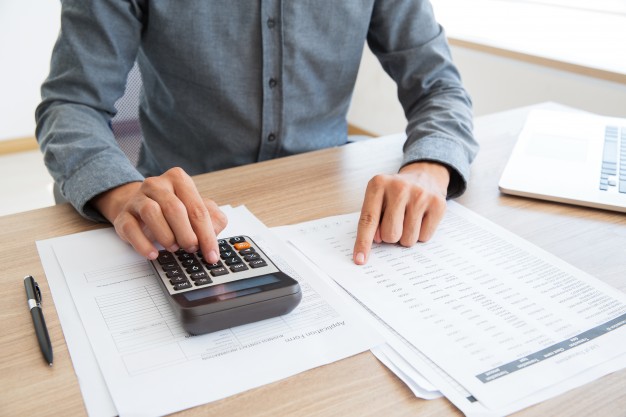 Let's clarify this: You don't have to be special or have exceptional characteristics to start your own bookkeeping business.
Most entrepreneurs are normal people, like you and me.
But that doesn't mean that anyone can do that
Starting your own bookkeeping business is not a quick and rich scheme. It will take time and effort and most people are not ready for it.
But, if you are willing to make a sacrifice in the short term and learn everything you need, you can enjoy a life of freedom, working when you want and on your own terms.
Ready to start a successful career as a virtual bookkeeper?
1. Learn The Necessary Skills With Training
As I said before, you don't need special qualifications to start working as a bookkeeper.
But you still need to learn the basic skills necessary for the job. Any new career will require an amount of training, and bookkeeping is no different.
There are three ways to learn the necessary skills for bookkeeping business:
Self-taught
Just learn as much as possible about bookkeeping and start looking for clients. This is the cheapest option, but it is also the most difficult because you have no one to guide you.
You can start by learning some basic accounting concepts as well as the terms and tools commonly used in the industry. Familiarize yourself with the income statement, how you can read the balance sheets, and how to create effective cash flow statements.
Online courses
Online courses are an amazing way to learn new skills.
Think about it: I created this blog simply by investing in online courses and now I earn more than 6 digits every year (and it took me less than 18 months to reach that level).
And you can do the same with bookkeeping courses.
Becoming a certified bookkeeper
This is by far the longest way to train, but you can also use your certification to get more clients.
There are two professional accounting organizations that you can certify:
American Institute of Professional Accountants (AIPB): To earn AIPB certification, you must pass the four-part national certification exam, in addition to completing the 3,000 hours of professional experience required.
National Association of Certified Public Accountants (NACPB): To become certified through the NACPB, you must pass an exam and present evidence that you have earned an associate or bachelor's degree in accounting.
You can also get certified through local college courses or online.
2. Set Up Your Business
Once you have established your bookkeeping skills, it is time to establish your business.
Easy!
All you need is a computer, the internet, and bookkeeping software. Make sure you have a secure Wi-Fi connection and secure systems to protect clients' private financial data. Set up a website and list its service packages. You can be creative in designing your services and really focus on what customers need from you.
You will also need to decide which business structure to use.
There are four commons:
Sole proprietorship
Partnership
Limited liability company (LLC)
Corporation
If it is a one-man (or woman) business, you will probably have to choose between the sole proprietor or the LLC, but you should do your own research because what you need will depend on your circumstances.
The structure you choose will determine your personal responsibility and fiscal responsibility. A good place to start doing your own research is to read this article.
Land Your First Client: Get Experience
Once your online business is set up, you are ready to win your first customer.
And this is where you should start working on your marketing skills.
Why? I can hear you ask.
Because if you don't have clients, you don't have a business. And without business, you are not making money!
Therefore, you want to get to the point where you get a customer quickly. Because when you only have one customer, it becomes a real and legitimate bookkeeping business.
So that's all you need to focus on. Just get your first customer.
Develop a niche
Start by considering who your ideal customer is. Do you want to work with companies in a specific niche? Do you prefer to work with a single large client or have several smaller clients?
Also, think about whether you want to specialize in a specific service. Having a clear focus allows you to dig deeper and become an expert in a specific role. If you want to specialize in payroll or help companies prepare for quarterly taxes, you can probably charge customers more for their advanced knowledge over time.
One thing in your niche: don't think too much. Especially when you are just starting out. At this point, your goal is to get only your first customer. After doing this and developing some skills and experience, you can go back to your niche and refine it further.
4. Serve Your First Client As If Your Life Depends On It
If you want to build a successful virtual bookkeeping business, be sure to go beyond the first few clients.
Even if you are working on an experimental basis, you want to offer a high quality service that helps clients achieve their goals and saves time by outsourcing the task.
So it is also important to clarify who you are serving. While clients may want to interview you before hiring you, you should also interview them during the onboarding process. When you're first getting started with a new client, take the time to learn about and learn more about your goals and needs.
What are the negative points that you can help resolve? What do they hope to earn by working with you? Knowing this can help everyone set clear expectations.
You will also know what to shoot, but feel free to go beyond expectations. See where you can fill in the gaps where other bookkeepers may not offer a truly unique experience.
5. Rinse and Repeat
Depending on your income goals, you will likely need more than one customer.
But now you know exactly what to do!
Determine what you want your daily and weekly schedule to be in terms of availability. Keep promoting your business and think about automating marketing by creating an email list and scheduling social media posts.
Get feedback from current clients and let them know you're looking for more work. A recommendation from someone who likes you can be very helpful.
Keep adjusting and improving your services and don't be afraid to ask customers for feedback to help you improve.
How long does it take to become an accountant?
It really depends on how much you can spend to learn all the necessary skills to start your business.
The harder you try to learn about bookkeeping and take action, the sooner you will get results. If you are focused and can spend 3-4 hours a day learning, you can acquire these skills in less than three months with the proper training.
what are the pros and cons of bookkeeping business
Starting a virtual bookkeeping business comes with its advantages and disadvantages. It is important to consider the benefits and disadvantages of entering this business from the start so that you can have realistic expectations.
Pros
Freedom: set your own hours and work from home or anywhere
Low startup costs
Earn a full-time income at home (get more experience to earn more than $ 60 an hour)
Start without a diploma or certificate (although training is recommended)
Cons
Too little room for mistakes
Additional steps (and possibly investing in certain tools and systems) are necessary to ensure that data is kept confidential and secure
You may need to purchase specific software
It can be challenging to get your first customer without a lot of experience or referrals
Conculsion
Learning how to become a bookkeeper can help you create the life you want. Where you control how much you earn, how much you work, and most importantly when you work.
If you are ready to invest in yourself:
even if you've never done bookkeeping a day in your life
even if you never run your own business
and you never worked at home …
You can become your own boss and enjoy a lifestyle of freedom and flexibility.