Would you like to leave online reviews to help other buyers make an informed purchase?
Product feedback plays a huge role in the purchasing process and also helps manufacturers make improvements to their product lines. Now, you can be paid to write reviews by sharing your opinion online.
Why Would a Service Pay You for Writing Reviews?
This is all part of internet marketing and companies are willing to pay for the service to put their brand, product or service in front of millions of potential customers.
By receiving honest reviews of products or services, in front of millions of potential customers, they can have a greater conversion of potential in the actual customer.
What to look for in a service that pays for reviews:
A service that seeks honest reviews and not just writers.
A service that pays fairly through PayPal or check.
A service that has been on the market for more than 6 months.
A service that wants reviews in specific niches or brands and not reviews on anything and everything.
How To Write A Good Reviews
If you want to make money by writing reviews, we have some tips to help you get started.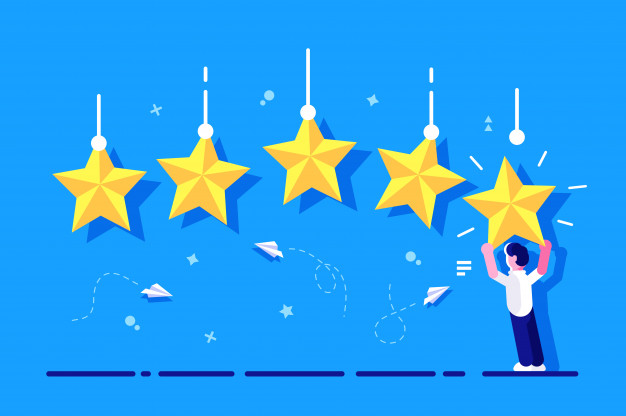 Always be honest, present the pros and cons and finish if you recommend the product or service to friends and family.
If you thought the service was bad or that the advertiser was misleading, say so in your review. Don't say the product sucks. Give examples of what was wrong.
Review the products or services you used or tried in person.
Practice writing reviews about products purchased on websites before you start requesting services. This will allow you to write a better review; Also remember what customers are looking for in a review.
How To Make Money By Writing Product Reviews
We've put together a list of some of the best review service payouts you can earn money by writing reviews.
Below are Some of the Best Companies in the market that Pay for Reviews:
1. Swagbucks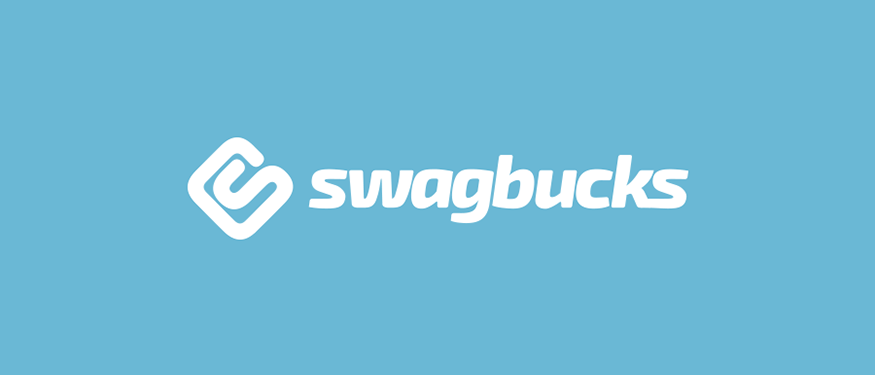 You can do all of this at Swagbucks, including getting paid for online reviews. There are two different ways to make money from review products. The first way is to respond to online surveys that ask for your opinion on specific brands, products, and services.
A second way to earn money is to sign up to try products. You will earn (SB) points when you sign up for promotional offers and leave reviews after trying the product. While these might be one-time offers, you can earn multiple dollars simply by signing up for the offer and saving on the offer itself.
In addition to making money from online analytics through product testing and online surveys, Swagbucks also pays you for surfing the web, shopping online, watching videos, and even playing games online. Points can be exchanged for PayPal gift cards or money.
2. Start Your Own Blog
Starting your own website is one of the best-paid options for writing reviews, as you can earn passive income from reviews by writing the review, and you can get a small commission every time someone buys the item through the website.
Blogging about the products you use is a great way to share your first-hand experience through words and images, as other review sites may limit your review to a few short paragraphs.
If you are new to the blog or want to start a blog, read this article on how to start a blog with no time.
3. SponsoredReviews.com

If you own a blog, SponsoredReviews.com deserves your consideration. You can post sponsored posts that you write or review content that has already appeared on other sites. This can be an easy way to monetize your blog by choosing advertisers that you personally endorse.
Join SponsoredReviews.com for free and PayPal pays you every two weeks.
4. InboxDollars
InboxDollars is one of the biggest Swagbucks alternatives that also allows you to earn money by writing reviews. You can receive payments by taking surveys and signing up for easy cash offers that allow you to get free samples. In addition to these paid opportunities, you can also earn money by watching videos, shopping online, playing games, and recommending friends.
Watching videos can be an interesting way to earn money with InboxDollars because you have the opportunity to give your opinion on television commercials. Some of these commercials have yet to air and you will be an early viewer.
In addition to earning money by sharing your opinion, you will also receive automatic entries for the weekly InboxDollars drawing. When you're ready to receive payment, InboxDollars will pay by check. Gold members also have the option to receive payment with a prepaid Visa card or an ecard.
5. Vindale Research
Vindale Research allows you to review products in several different ways. The traditional method is paid to participate in online surveys and you can also earn money by sharing your opinion after watching videos. Additional paid opportunities include reading promotional emails, finding Vindale community reward codes, and recommending friends.
Vindale's payment options are PayPal and paper check. It's free to participate and you earn your first $ 2 when you sign up. For some surveys, Vindale will pay up to $ 75 to get your opinion!
6. ReviewStream
ReviewStream allows you to get paid to write reviews on almost any product. In addition to receiving payment for writing the review, you will also receive a cash bonus when a user votes for your content. User feedback indicates that your review is useful and relevant to potential buyers.
While you can write a review on almost any product, pay attention to ReviewStream will pay higher fees for more detailed reviews that meet the publication guidelines. Your earning potential may also be greater by writing on-demand product reviews.
ReviewStream will pay you through PayPal when you are ready to request payment.
7. UserTesting
Do you want to earn money testing applications and websites? UserTesting will pay $ 10 per review when you make a 20-minute video. This can be a great opportunity when you prefer to express words instead of writing your opinion.
You can start leaving reviews with any device, as long as you download the necessary recording software and can test the service in real-time.
Companies are willing to pay a lot of money to see people interact with their products, and UserTesting can be one of the most profitable ways to make money doing reviews.
8. Software Judge
The Software Judge will pay up to $ 50 for your honest reviews of the digital software you use regularly. The minimum payment is $ 1 per review and you can submit up to three reviews per day. You write the review and the software judge encourages you to "tell the story."
In addition to paying in cash, a more profitable form of payment can be digital products, such as programs, games, and e-books. The software Judge will also occasionally provide free product keys and game downloads as an added bonus for being a regular reviewer.
9. Ciao
Ciao is a UK-based paid review site open to the international community. You can be paid to write reviews about the products listed on their website. They also pay extra money for focused categories that change regularly.
The payment for each review may vary depending on the amount of traffic generated. The good thing about the review Ciao is the low payout requirements of five pounds which are around $ 6 to $ 7, depending on the exchange rate.
10. Dooyoo
Another British review site open to global reviewers is Dooyoo. It may be easier to find reviews for Dooyoo as you can search by product and click the "Write a Review" button in the product list.
You might want to check out Dooyoo because it pays with Amazon gift certificates.
As an international site, it may be a more convenient payment option due to Amazon's global presence. And the fact that an Amazon gift card can be as good as money since you can buy almost anything on Amazon.
11. FameBit
FameBit, which belongs to YouTube, takes a slightly different approach to reviews. You can receive payment by negotiating your payment and the channels you plan to use to review a specific product. You can be paid to share your reviews on your social media accounts, blog or YouTube.
Review expectations with FameBit may be higher, but the earning potential may be more profitable. It's free to participate and new sponsorships are added every day in a variety of product categories. You can pay with PayPal, check, or direct deposit.
12. CrowdTap
CrowdTap is a fun way to review products as you can complete daily quests. Selecting a mission on your smartphone will give you a chance to be rewarded for making a high-quality product review stand out. After successfully leaving a review, you can be rewarded with gift cards, product samples, and other product rewards.
In addition to reviewing products, you can also earn points for completing daily surveys and responding to survey invitations. You can earn additional points for sharing your CrowdTap reviews on your blog and social media channels.
13. Influence Central
Another review site that connects influencers to businesses is Influence Central. By joining the community, you can review products in areas where you are an expert. You can get paid by writing a review for your blog or social media channels.
Payment varies by brand. However, this can be a great way to partner directly with your favorite merchants to provide recommendations to your friends in the online community.
14. Moms Meet
Finally, a place where mothers can share their opinions and connect with other health-conscious mothers! Moms Meet allows you to try healthy, organic and ecological products with your family and friends. You earn points for providing honest feedback, which can be redeemed for gift cards, print materials, fun surprise packs, and gifts.
To begin reviewing products, you will need to sign in to the Mom Ambassador or Blog Ambassador membership levels. In addition to writing reviews, you can also earn points by watching educational videos and webinars, participating in community discussions, and completing missions.
It's free to join Moms Meet and you also get a 100 point bonus just for signing up!
15. ModernMom
Another review site targeting moms is ModernMom. Insider Club membership allows you to receive points for trying and earning points that can be exchanged for prizes and rewards by leaving a review.
You can also receive exclusive offers and coupons for being a member of the club.
16. Socialix
Socialix is ​​an affiliate network that can be a good option for mothers who act as bloggers. By submitting proposals to advertisers, you can write review posts and include affiliate links in the post. You can also share your reviews on social media for additional exposure.
Some of the popular review categories include entertainment, lifestyle, fashion and beauty. You can request payment at any time through PayPal or direct deposit. Payment will be delivered within 24 hours from the time the request starts.
17. Tastemaker Mom
Tastemaker Mom is another review site just for mothers to provide feedback to test products and services. There is no rewards program, but you do receive full-size sample products. Product reviews can also help you drive traffic to your blog or social media platforms. Plus, you can create your presence as an influencer in the online mom's community.
18. My Voice
My Voice is an invitation-only review site operated by Viacom Media Network. If you are an avid observer of channels like MTV, Nickelodeon, VH1, TVLand, CMT, or Comedy Central, you may receive an invitation to join My Voice. You can earn points by completing surveys and writing community reviews.
Many community members redeemed their points for Amazon gift cards. Or you can also redeem your points for other retail gift cards.
19. PINCHme
PINCHme allows you to review free samples. Every Tuesday, you can select a new box of samples to review and they will be sent to you free of charge. After trying the products, leave your review on PINCHme and you can do it again next time on Tuesday.
Membership is free and available to any resident of the United States. One downside to PINCHme is that you don't get paid or rewarded for your feedback, but free samples can be great if you want to try new items and let the brand know what works and what can be improved.
20. Smiley360
Smiley360 is another site that offers free samples in exchange for your feedback. Although you are not necessarily paid, not having to buy a product to review it can be an equally valuable advantage.
You will also earn points for each review you leave, which will qualify you for better "missions" in the future.
Another reason to consider Smiley360 is that membership is available to anyone over the age of 13. And the association is open to all 50 states!
21. Tryazon
Tryazon allows you to try products individually or to organize a party. It maintains the products it tests and the manufacturer also sends coupons and discounts that can be used for future purchases. Participating is free and can be a fun way to share your opinion with friends, family, and other buyers.
22. Academic Word
Instead of reviewing product samples for cash, you can be paid to review and edit documents professionally. Academic Word is looking for editors who can edit and translate documents for a variety of academic disciplines, as some clients are non-native English writers. This can be a lucrative way to earn money if you have a gift with the written word.
23. Survey Junkie
Survey Junkie will pay you for sharing your opinion on a variety of brands and products. You will be invited to conduct a survey on various topics and the full completion of your profile will correspond to research relevant to your habits and interests. There are more than 3,000,000 members and it has many positive reviews.
When your reward balance reaches $ 10, you can request payment through PayPal or a gift card at your favorite store and restaurant.
24. Panel payday
Panel Pay Day will pay for reviews in five ways:
Online surveys
Join a focus group
Join a discussion group
Become a mystery shopper
Complete online tasks
You can earn up to $ 150 per task. Even as a mystery shopper, you can earn between $ 10 and $ 50 an hour by grade a company on your shopping experience and by reviewing your experience!
You'll also earn your first $ 25 simply by signing up for the Panel Pay Day and completing your first survey. The Payday Dashboard can be a good option if you work full time or just want to add another source of income as you can expect to receive two to four invitations per month.
25. Opinion Outpost
Another paid survey site that asks for your opinion on brands and products is Opinion Outpost. Most surveys take just 10 minutes to complete and earn points that can be redeemed for cash or PayPal gift cards. You also automatically enter the $ 10,000 quarterly prize.
Participating in the Opinion Outpost is free. Be sure to complete your entire profile to receive more research opportunities.
26. BlogExpose
BlogExpose is another site that allows bloggers to sign up for sponsored posts. You negotiate the price and review the details with the advertiser.
Most advertisers will pay at least $ 20 per review and you can earn more if you have a wider audience or provide a more detailed review of the product.
27. Get Reviewed
Get Review will pay cash for sponsored posts and reviews. To get started, you must be a blogger with a domain authority of over 20 years and a self-hosted website. You will receive 14 days via PayPal after completing your item.
Participating in GetReview is free and can be a great way to earn extra money writing content.
28. SeedingUp
SeedingUp is another website designed to generate income from your blog, social media channels or video channels. Participating in SeedingUp is free and you have the opportunity to write sponsored reviews and you can even be invited to try products. The payment of your reviews will be different for each advertiser.
29. Valued Voice
Valued Voice allows you to earn money by writing reviews in the following media:
Blogs
Facebook
Twitter
Pinterest
Youtube
Instagram
Linking more accounts will increase your chance of being approved to write a paid review. You are eligible for payment after earning more than $ 100 and payments are made on the first day of each month.
30. LinkFromBlog
LinkFromBlog will pay you for writing reviews on your blog or social media. This is also a good option if you write on a free site like Blogger or BlogSpot since most review sites require you to have your own domain name.
You can be paid via PayPal at LinkFromBlog and bloggers are not charged a commission. If you get your friends to join LinkFromBlog, you can also earn $ 50 for each subscription!
31. PayPerPost
PayPerPost is another blog resource to pay for sponsored posts. To get started, submit your blog information and wait for advertisers to receive invitations. After accepting a proposal, post your review and you will be paid 30 days later on PayPal.
32. Sponsored Tweets by Izea
Sponsored Tweets belong to the same parent company, Izea, as PayPerPost. Whether or not you have a blog, Sponsored Tweets will pay you for tweeting to Twitter followers. It is a very easy job since you only need to write 140 characters to receive the payment.
Earnings are based primarily on the size of your audience. Payments will be sent through PayPal.
33. Pinecone Research
Pinecone Research is another research company that pays you to test products before they hit the market. Membership is limited and they only offer new apps when old members leave.
To subscribe, you will need to click on the link provided as they do not accept requests on their public website.
If you are selected, congratulations, you belong to one of the most selective opinion communities.
You will also earn $ 3 per survey and you can also receive a welcome bonus for participating.
34. Harris Poll Online
Harris Poll Online is one of the oldest and most reputable research companies on the market. Most research focuses on analyzing your brand and proposed marketing campaigns.
For example, you may be asked to watch a series of videos and share your opinion as a company puts the finishing touches on an upcoming marketing campaign. In other cases, you may be asked to evaluate the design of the labels, as companies are constantly redesigning product packaging to maintain "market appeal."
For each survey, earn HI points that can be exchanged for gift cards. Additionally, you also participate in weekly and quarterly cash prize draws for each survey you complete.
35. BookLook Bloggers
If you like to read and review books, BookLook Bloggers can be an attractive opportunity. You will receive an ebook or a printed edition of HarperCollins or self-published authors.
After leaving a review of at least 200 words on your own blog and consumer website, the book is yours and you can request a new book for review.
Summary
There are many different ways to receive a payment for reviewing products. While the sky is really the limit for bloggers and influencers on social media, non-bloggers can also make money every day by joining a review community or a research website.
If you want to review products, you now have 35 different ways to receive a payment for providing your first-hand experience.
Did you make money writing a review? If so, let me know in the comments below!