We've all had our fair share of backhanded compliments, envious comments, or even outright insults in our lives. And it's hard not to lose your temper and start arguing with the person who was trying to offend you.
It's not really worth your time and energy though, and there are a few things you can say or do instead that can save your nerves and quickly end an unnecessary conversation.
We doesn't think you have to let your emotions take over in such situations. So this is how you can react.
Ignore Them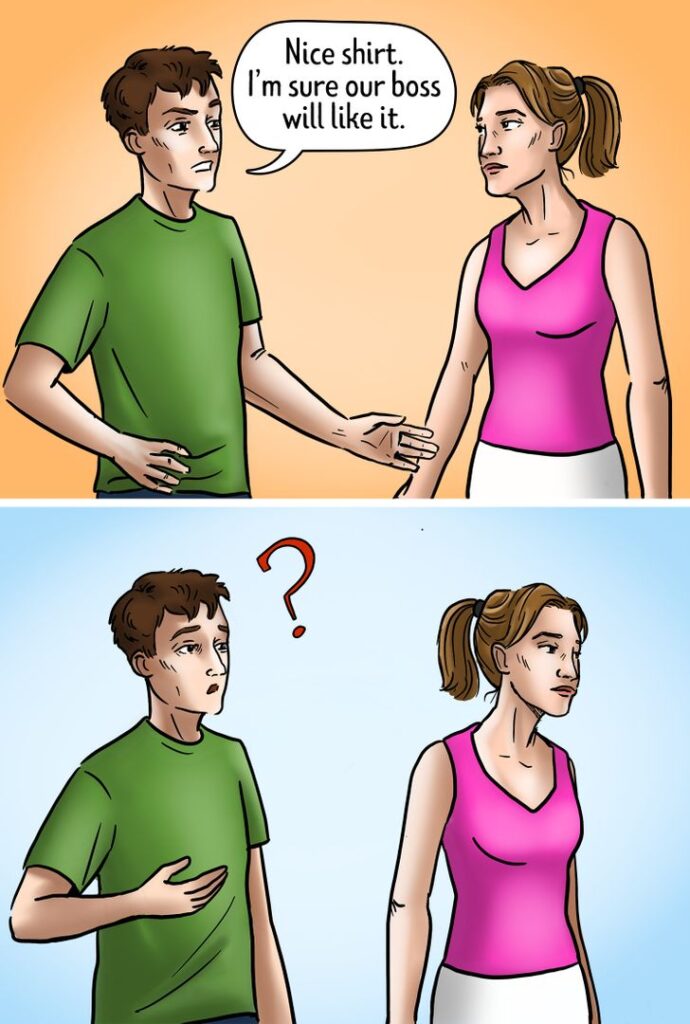 Don't let the person who wants to offend you control how you feel. In fact, you don't have to say anything to that person.
That way, you show them that you don't value their opinion enough to justify it with an answer. You also won't waste time arguing with that rude person.
Say "Thank you."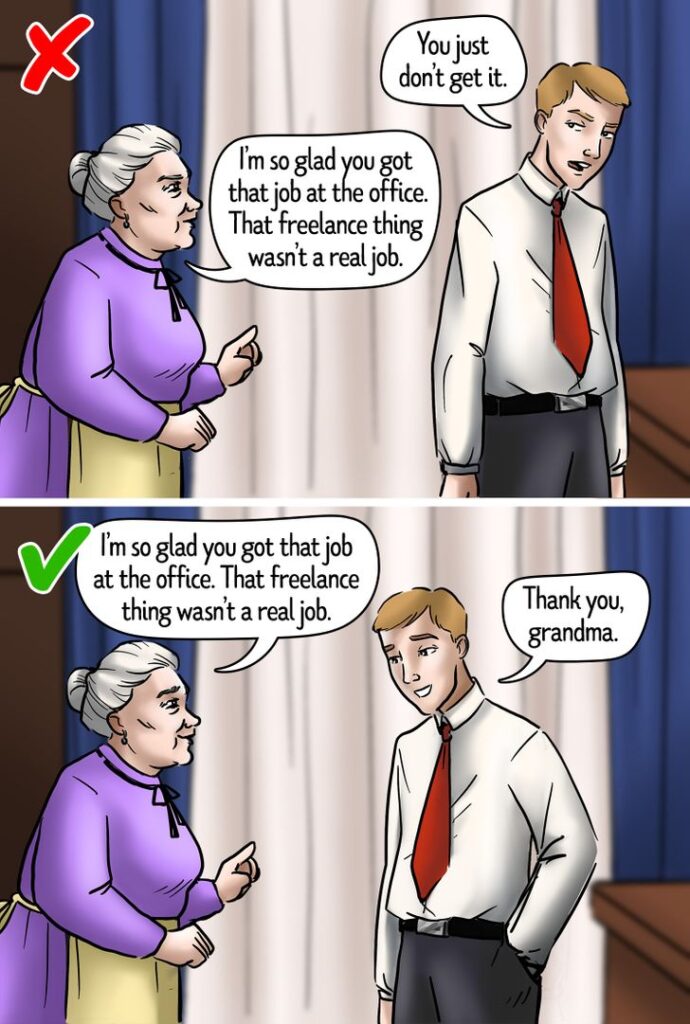 Using this phrase is another way to avoid meaningless discussions. This will also end other rude comments because it will appear that you agree with what the person has said.
If they keep adding more and more unsolicited advice or saying something offensive, keep thanking them and they'll eventually stop.
Shift Attention To The Positive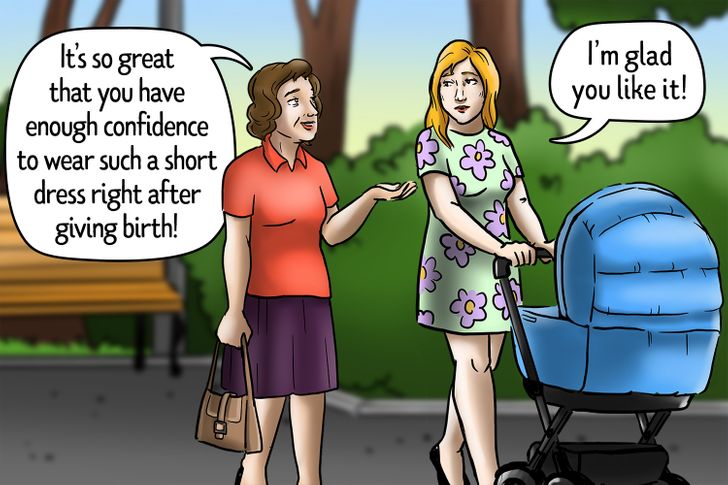 Sometimes people like to soften their malicious comments by saying something nice first. In that case, pretend you didn't notice the offending part of the comment and simply acknowledge the compliment.
This will show them that their passive-aggressive form of communication will not work for you.
Change The Subject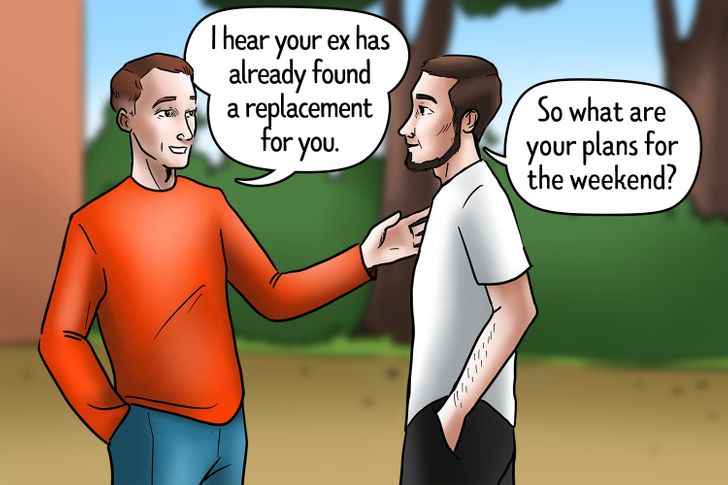 When talking about something else, you don't have to confront the person who was trying to offend you. Also, they might not expect their comment to not affect you or that you didn't even realize it.
This can prevent them from trying to say something rude again because they will know that you are not paying attention to these things.
Make Them Feel Uncomfortable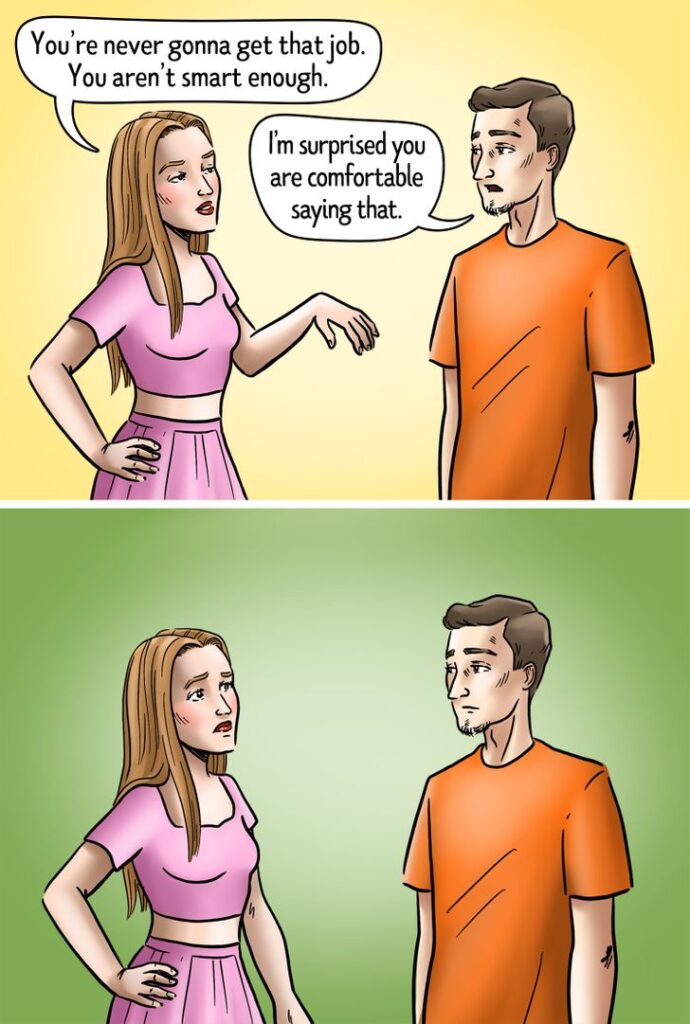 Respond to their comment with "I'm surprised you feel comfortable saying that." Say it in a calm voice and with a serious face. After saying that sentence, don't add anything.
The phrase itself, as well as your facial expression and the silence that follows, might make them feel uncomfortable. And this situation may discourage them from being rude to you in the future.
Call Them Out On Their Comment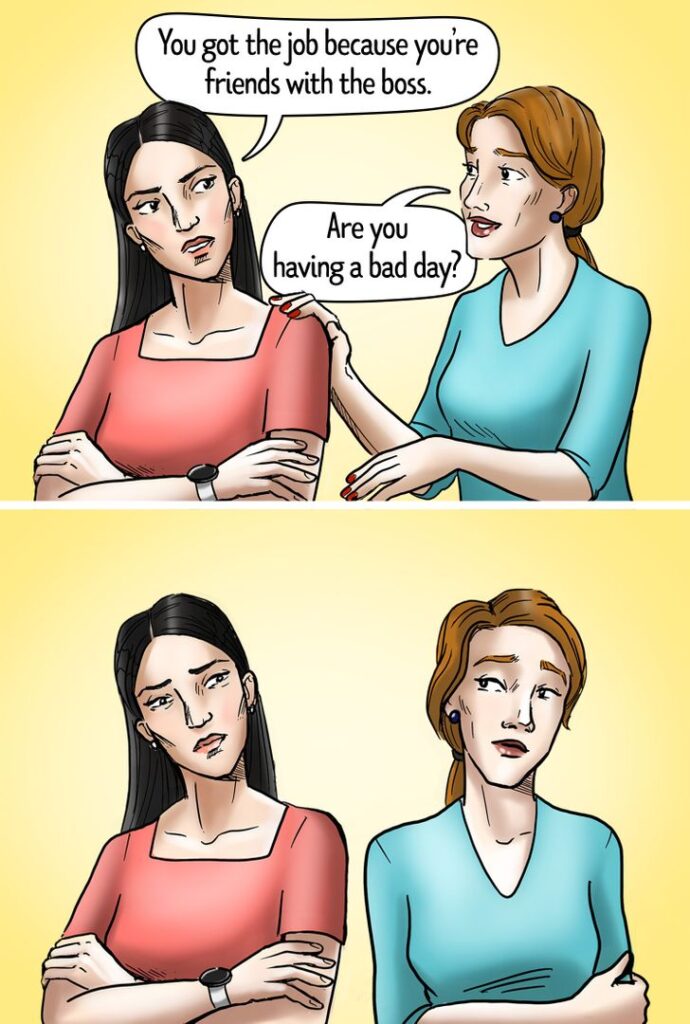 Ask them something like "Are you having a bad day?" People often make hurtful comments because they are jealous of you and dissatisfied with themselves.
By using these phrases, you show them that you can see that the problem is about them and not about you. They may also feel bad about what they said and apologize.
Have you ever used any of these tips? How do you react when someone tries to insult you?