Many people get confused in an interview because it is not easy to get a prestigious job with a good salary. Mainly considering the fact that employers can be very demanding and use different tricks to find out what kind of person is sitting in front of them.
We have decided to share with you some tips and tricks that will help you interpret the questions asked by an interviewer in the right way and avoid any pitfalls along the way.
What's Your Dream Job?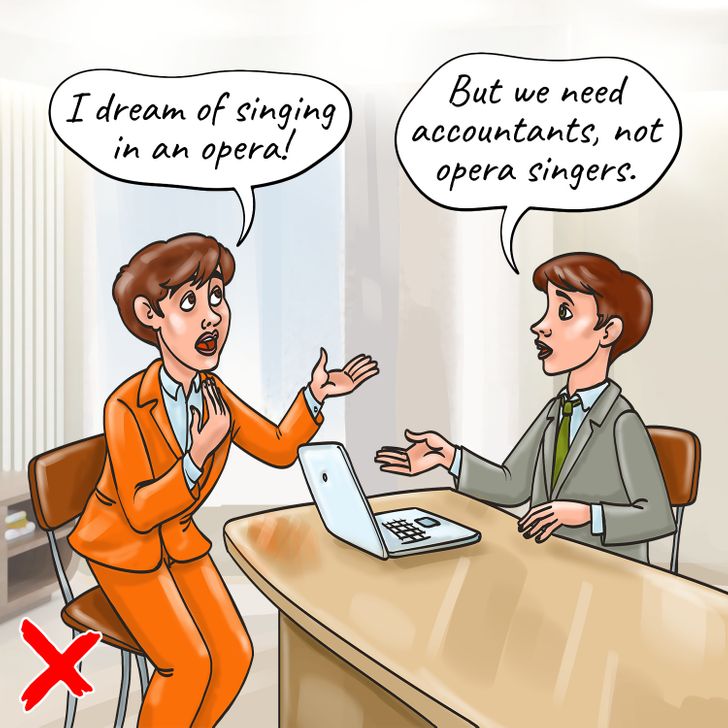 Sometimes people answer this question without thinking, based on their favorite hobby or childhood dreams, but … You shouldn't do that in an interview.
By asking this question, an interviewer wants to find out one thing: whether the position you are seeking matches your career goals.
Maybe a person wants to become a rock star or a professional soccer player. However, if the job you are applying for does not bring you closer to your dream, the interviewer will immediately realize that the person is seeking this position because they need money to support their family and themselves and that it will not contribute to the development of the company at full capacity.
Have You Ever Stolen A Pen From Work?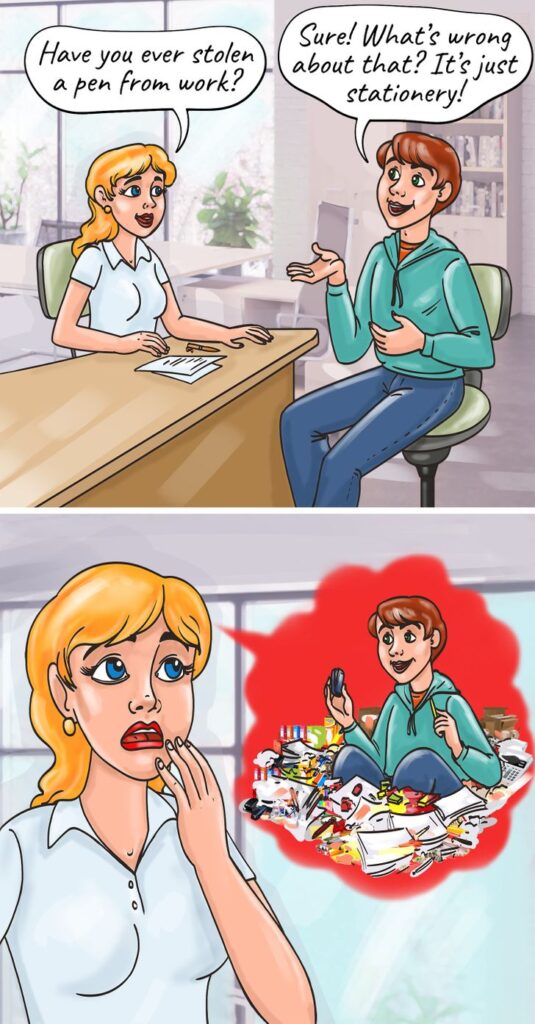 Everyone has probably done this at least once. And since this is a fact, an interviewer is testing your honesty with this question. If you say you never took a pen out of work, the interviewer will conclude that you are dishonest.
Therefore, saying no is not the best decision, nor is it to boast that you can easily get your hands on the ownership of the business.
Answer simply and honestly: "I think I accidentally took a pen from work several times, like everyone else, but I usually take it back to work because I am not in the habit of keeping pens at home."
Why Are Manhole Covers Round?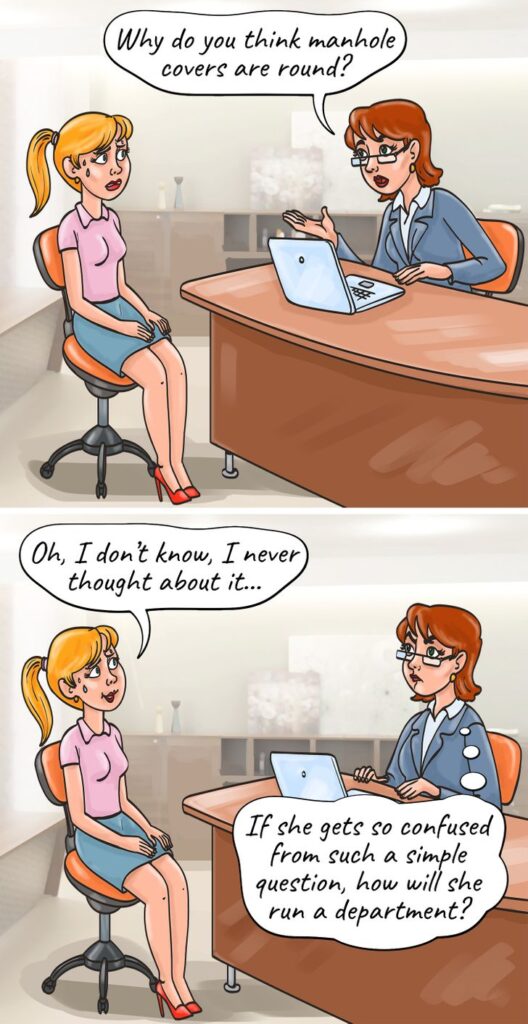 This question will probably sound strange to you. First, you need to understand that you are not expected to give a correct answer. The interviewer just wants to check your reaction to strange and unusual questions.
In that way, it is an imitation of a stressful situation. If you are not confused and start to actively develop the topic, you will pass this test successfully.
If this question confuses you, then it stands to reason that you are not prepared for unpredictable work situations. Of course, it is possible for an interviewer to ask any other weird question, so you need to be mentally prepared for that.
Remember: it is better to have an idea for an answer than to say you don't know.
How Do You Define Success?
This question is similar to the one in your dream. Understanding success is very subjective and interviewers ask about it for a reason. When a job seeker honestly says that success to them is making a million dollars or winning a marathon, they'll unlikely to land the position they want.
Potential employers are not interested in your individual achievements that are not relevant to the job you want to get. In your answer, you need to focus on the things that will bring success not only to you but also to the employer.
For example, you could say that your success as a manager is a united team that breaks sales records every month.
How Did You Prepare For This Interview?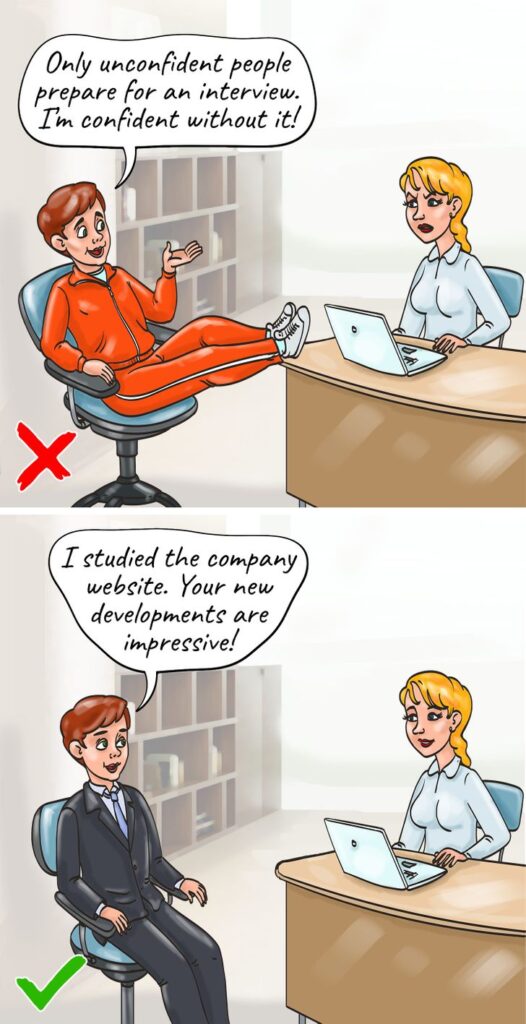 "I didn't prepare for the interview!" It's a pretty daring and safe answer that could cost you a job. An interviewer asks this question to understand how strong your desire to get the job is.
If you really want to work for a company, you will spend some time researching potential employer information and studying their website. So, you should talk about it.
Additionally, you can impress the interviewer by demonstrating your knowledge of the industry in general, such as commenting on the latest events and asking relevant questions.
How's The Weather?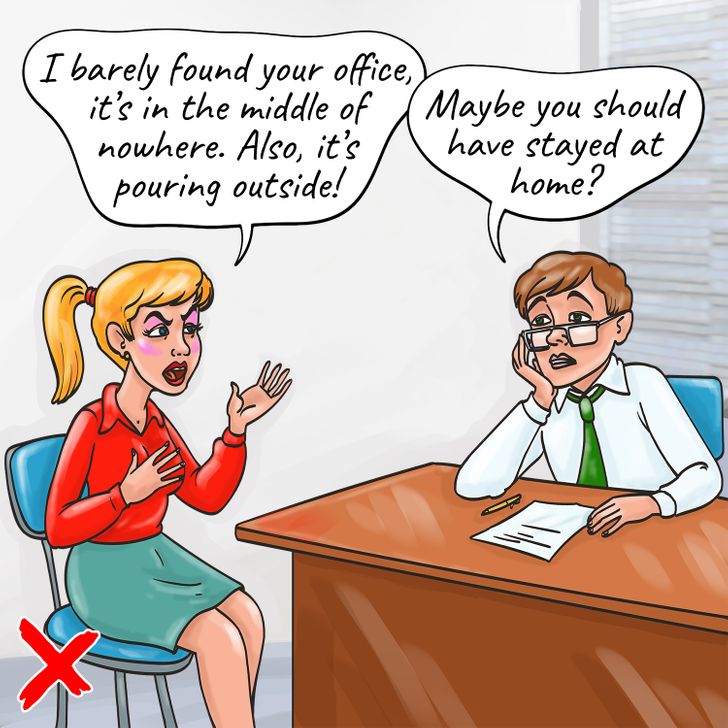 A simple but complicated question was asked! Many job seekers don't realize that their answer also means a lot, thinking that they were just asked to break the ice.
For example, if you start complaining about bad weather and how difficult it was to find the office, you can forget about that job. At the same time, if you answer something like "nice" or "ok", it may appear that you are not really open or sociable.
It is best to answer this question in a complete, relaxed, and positive way as if you were answering any other question about work.
Tell us about the most unusual and memorable questions you have ever received in an interview. And how did you answer them?