Losing the love of your life when you are just beginning to be happy is something that marks you forever. It is often very difficult to recover from such a great loss, but Meryl Streep's story gives us hope and shows that we have the strength to overcome any obstacle life throws at us, no matter how difficult.
We want to share Meryl Streep's love story with our readers. After losing the love of her life at the age of 30, Streep has fallen in love again and has been with her current husband for more than 40 years.
Meryl Streep met John Cazale in 1976, at the age of 27, while acting in an adaptation of a Shakespeare play. He was 14 years older than her and an actor recognized and respected by his peers, most famous for his role in The Godfather. They became a couple soon after.
When they began filming Deer Hunter in 1977, Cazale realized something was wrong. After a consultation and many tests, the diagnosis was devastating: John had only a few months to live.
Meryl accepted a role in the series Holocaust to pay for treatment and help her boyfriend and received help from 2 of her great friends: Robert De Niro and Al Pacino. Al Pacino took care of him while Meryl was filming in Europe. He said of his friend: "I learned how to act from him more than anyone. All I wanted was to work with John for the rest of my life."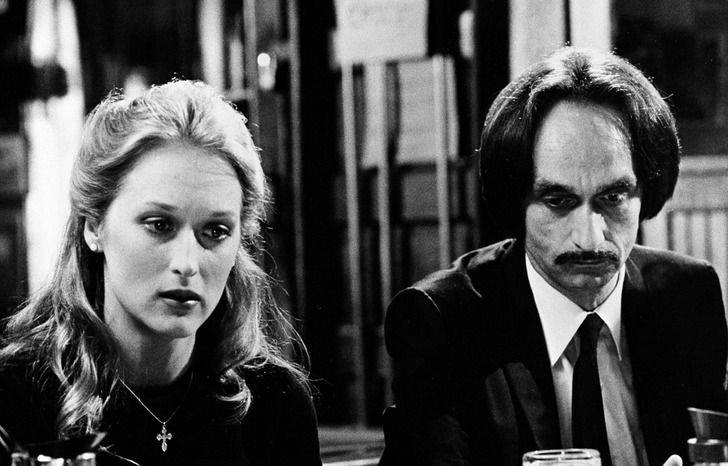 Meryl accompanied him to the hospital until, in March 1978, the doctor told Meryl that John had passed away. She, in shock, collapsed onto his chest, begging him to wake up. For a second, Cazale opened his eyes and reassured Meryl that he would be fine, and finally closed his eyes
In the midst of her grief, Meryl was evicted from her apartment. Her brother, who was worried that Meryl wouldn't be able to handle the pain of making the move, offered to help. It was then that everything changed for the actress because her brother arrived accompanied by his friend Don.
Don Gummer was born in 1946. He and Meryl both attended Yale, and Gummer also graduated from the School of Fine Arts. By the mid-1980s, Don was already a respected sculptor whose work has been exhibited around the world with many, many awards and accolades.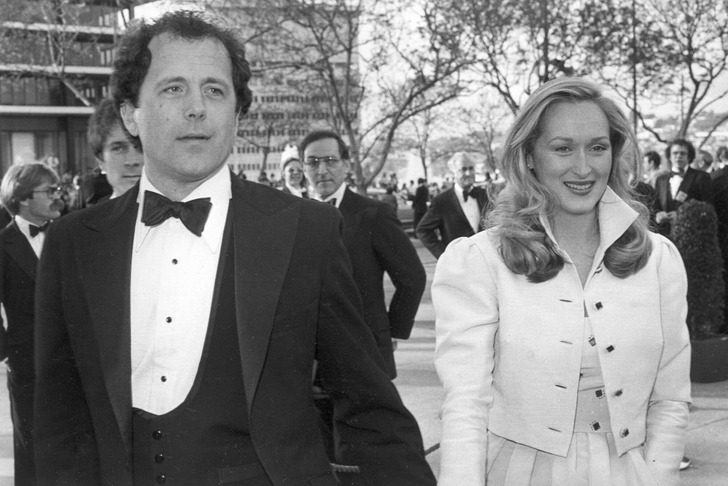 When Don found out that Meryl was being evicted, he offered her to move into his loft since he would be traveling and the place would be empty. They kept in touch through letters, but then she began to suspect that he wanted more than just to be friends.
Six months later, Meryl and Don were married in a small ceremony in the garden of her parent's house in late 1978. To criticism from her mother, worried about the rush of the wedding, Meryl replied, "I haven't gotten over John's death, but I have to go on living and Don taught me how to do that."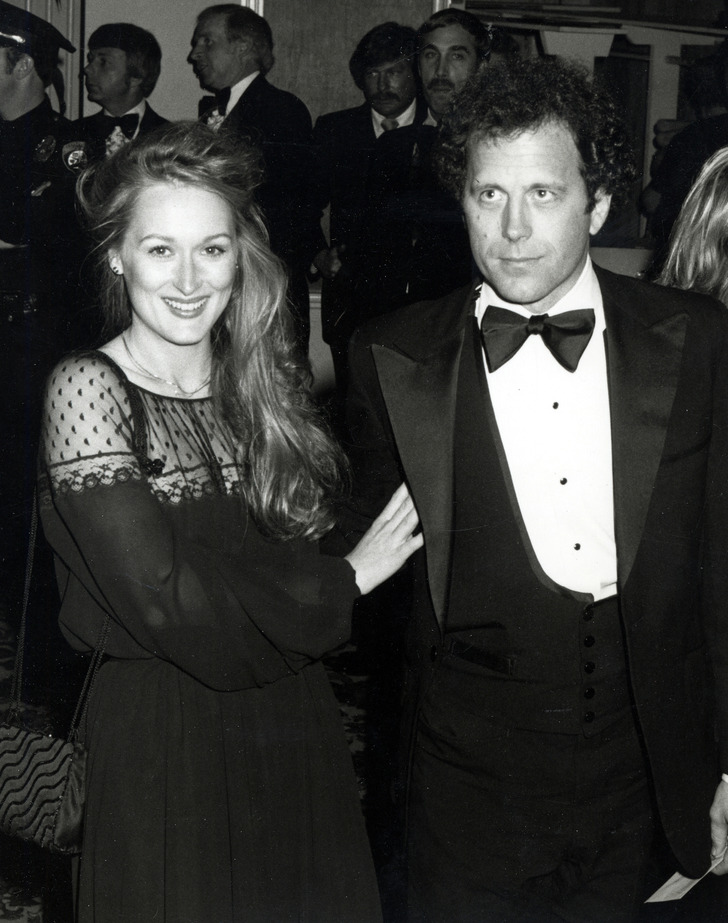 At the end of the following year their first child, Henry, was born. Then came 2 daughters, Mamie and Grace, and in 1991 they had their fourth and last daughter, Louise. In addition, Meryl never wanted to expose her children to the press, although most chose artistic careers: 2 of her daughters are actresses and her son is a musician.
In 2012, when Meryl won the Academy Award for Best Actress for her role in Julie & Julia, the actress began her thank you speech by naming her husband.
"First, I want to thank Don because when you thank your husband at the end of the speech, they always play music for you to finish. And I want you to know that you gave me everything most precious in our lives," Meryl said in her speech, her voice breaking.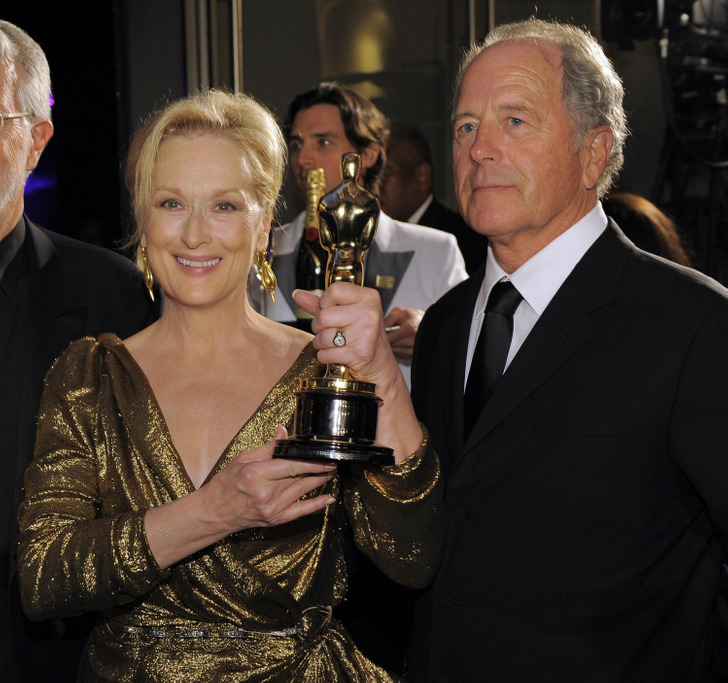 Don was asked if he knows he is married to the most acclaimed actress of his generation, but said he never thinks about it. At home, the Hollywood glamor fades and they simply argue over whether to wash the dishes by hand or put them in the dishwasher.
How do you think it is possible to overcome the death of a loved one? Which of Meryl Streep's films do you think shows her sensitivity and talent the most?
Preview photo credit Ron Galella / Ron Galella Collection / Getty Images, AFP / East News