Marlene Dietrich, Vivien Leigh, Joan Crawford, or Coco Chanel: we know these women as icons of beauty and style of the 20th century and we remember them today. But, in fact, there was a woman who preceded them, who is considered the "First Supermodel of America".
However, despite the great success it had in the early 20th century, many of us still don't know its name. We decided to correct this situation. So, here is the story of Audrey Munson, a model whose beauty has enchanted many artists.
The Man That Changed Her Life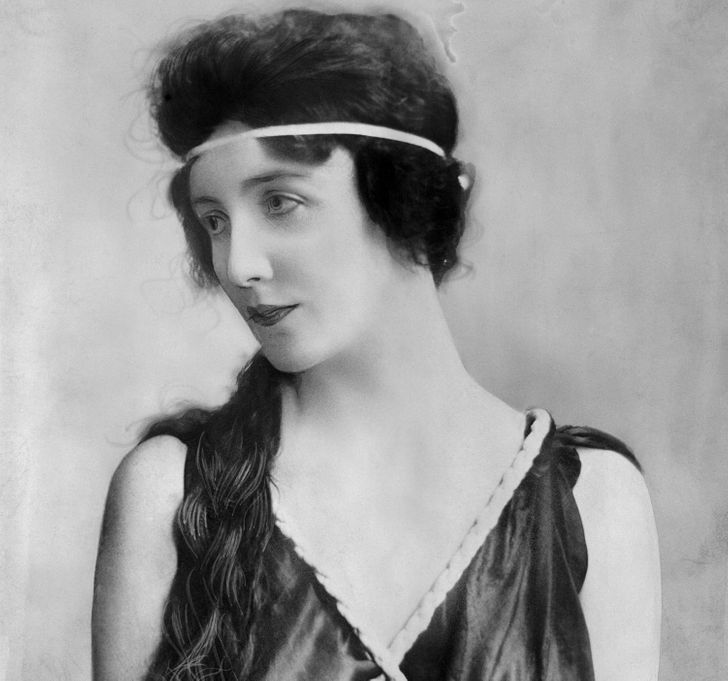 Audrey Munson was born in 1891. Her parents divorced when she was little, and then she and her mother moved to New York.
As Munson, herself said, her career began by accident. When she was 15 years old, she and her mother were walking down Broadway and a man noticed her. He asked Audrey if she was a model and if she could take pictures of her.
Turns out, it caught the attention of famous photographer Felix Benedict Herzog. Later, he also introduced her to his friends from the art world, including many sculptors.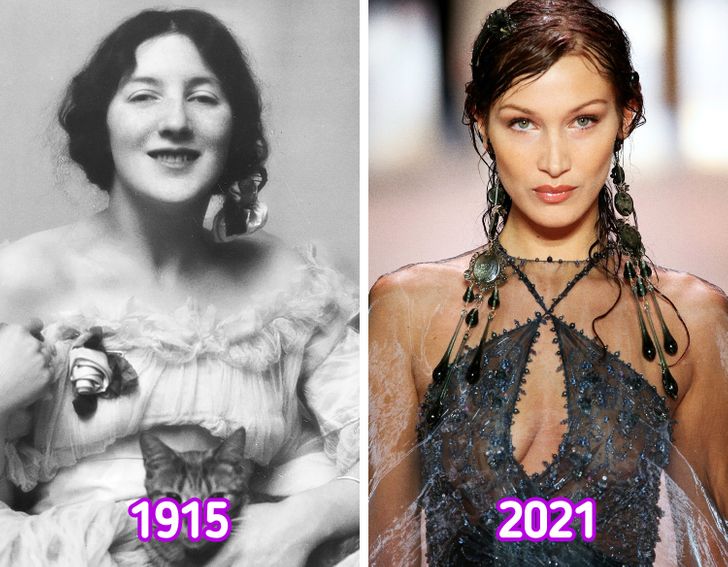 Audrey's mother also saw how beautiful her daughter was and the potential she had, so she pushed her into the theater. In 1908, Munson made his stage debut as a member of Gerald Hampton's Dancin 'Dolls at Rocky Point amusement park.
A Natural And Bold Beauty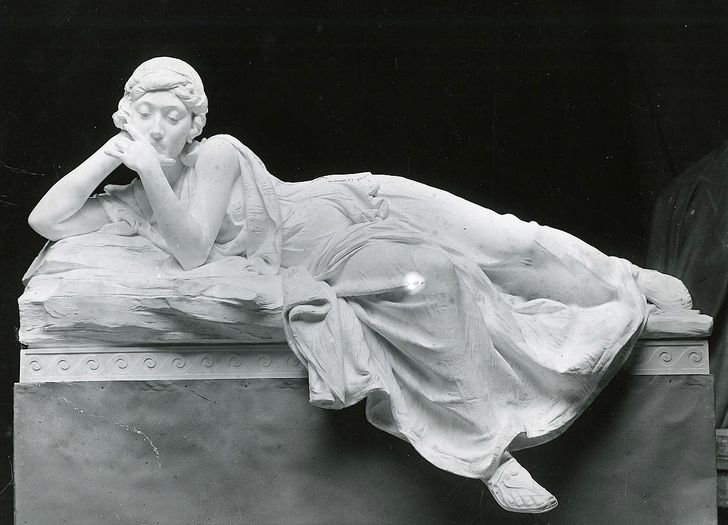 Audrey modeled for many New York City civic monuments and sculptures, as well as American coins. Memory, Manhattan, and Spirit of Life are some of the sculptures located in New York.
Since most of the art that featured her was found there, she was nicknamed "Miss Manhattan." At the time, she was considered the ideal of feminine beauty. She became famous for her "Grecian" proportions, and people even called her "American Venus."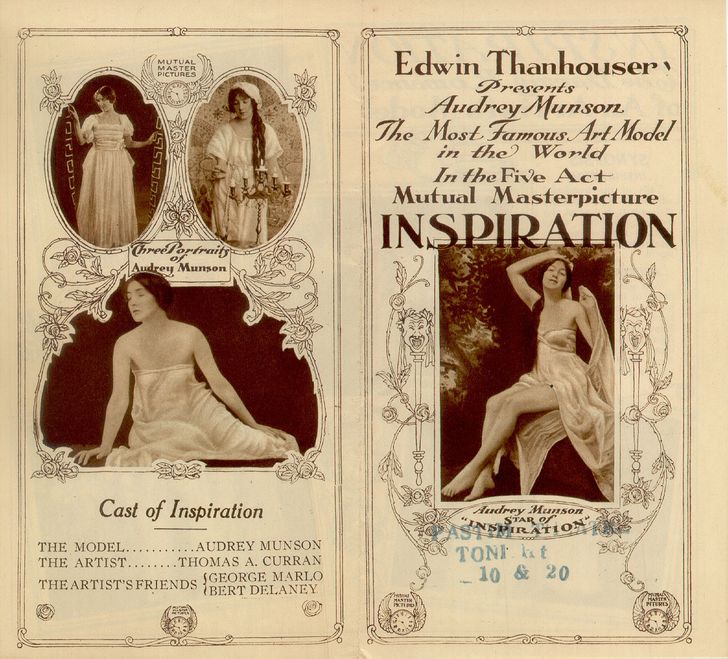 In 1915, Munson began her acting career. She starred in 4 movies: Inspiration, Purity, The Girl o 'Dreams, and Heedless Moths. She was also the first woman to appear without dots in a movie.
"What is immodesty for other women has been my virtue: my will that the world looks at my figure without adornment," she said. Local newspapers call her "the transcendent personification of feminine grace and beauty."
Some people even see her as a proto-feminist. She refused to wear corsets and high heels, saying that women's clothing should be practical and natural.
More Than Just A Pretty Face
One of the reasons Munson was so successful was her work ethic. For example, she visited different studios and asked for a job.
Another reason is that she did not ask for a lot of money, although the work was difficult. She would have to stand still for long periods of time, holding a certain pose and looking graceful and smooth at the same time.
"It is really a tension. If a girl's nerves are not in excellent condition and her muscles [are not] strong and ready for such a test, she makes a kind of unstable model and the artist cannot work, "she said.
A Tragic Prophecy That Came True
When Audrey was a child, only 5 years old, a gypsy psychic read her palm. She said, "You will be loved and famous. But when you think happiness is yours, the Dead Sea fruits will turn to ashes in your mouth. And that prophecy haunted Munson her entire life.
Opportunities to act came and went, and she too was embroiled in a scandal that further damaged her career and prevented her from finding work. In addition, the times were changing and the ideals of beauty changed with them.
As a result, she had to start working as a waitress and also had financial support from her mother, who sold kitchen utensils from door to door.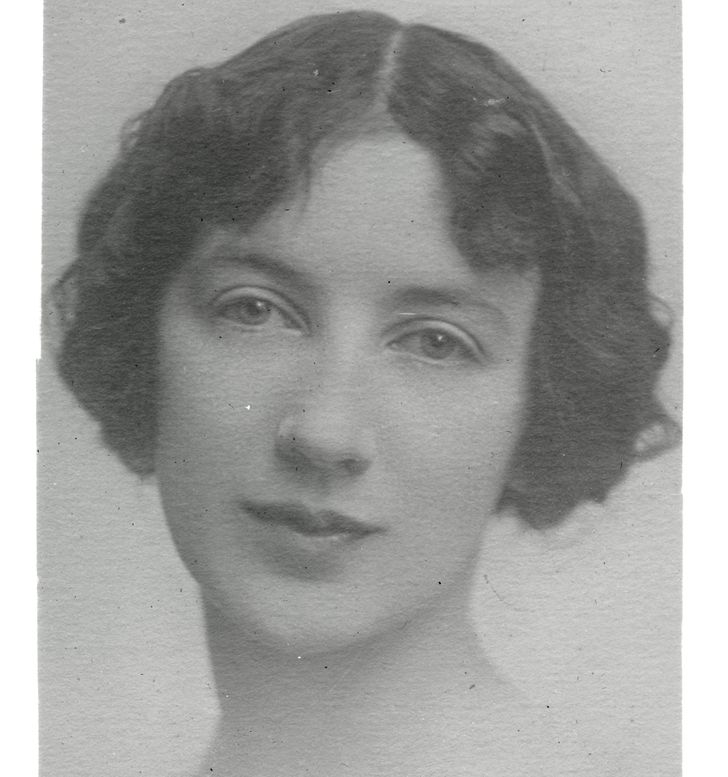 All of this negatively affected Audrey's mental health, and it became so bad that her mother asked her to be taken to a nursing home. She was only 40 at the time and spent the rest of her life there until she died at the age of 104 in 1996.
Did you know about Audrey Munson? Are there other people from the past who have been forgotten and deserve more attention?
Preview photo credit Arnold Genthe / Wikimedia Commons, Public Domain, ABACA/Abaca/East News