Like everything in the world, there are times when we have to balance work and family life. For celebrities, this can be a bit more difficult because they have a very busy schedule and find it difficult to relate to someone who leads a normal life.
On the other hand, Matt Damon prioritized his feelings by falling in love with Luciana Barroso and being part of her family, managing to find a balance between work and time spent with his wife and daughters.
We will tell you how Matt Damon met his current wife, what impressions he had when he found out about her important work, and what he admires most about his family.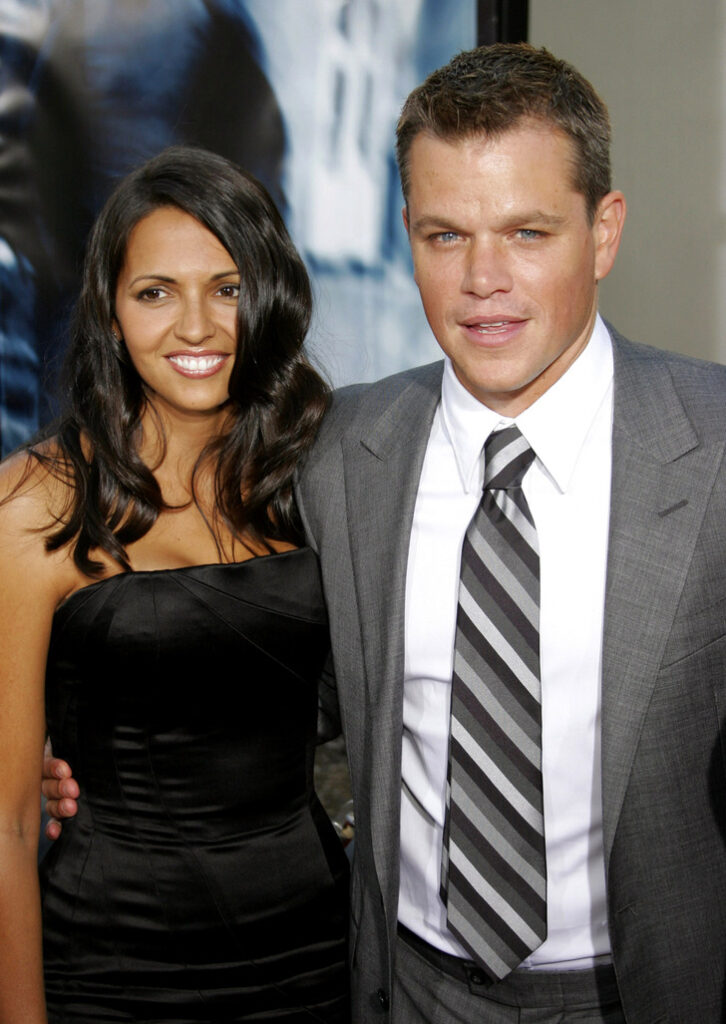 Matt Damon met Luciana Barroso in Miami and at the time, she was working as a waitress and raising her 4-year-old daughter, Alexia, alone. Damon was shooting a movie and after signing autographs and meeting fans, he walked up to Barroso and they started talking.
In his own words, Barroso recalls: "We definitely had an immediate connection. It was so easy to talk to each other that we felt comfortable. When you meet someone with whom you have a connection, it shows. And everything else, the part about him being a movie star, it wasn't really a factor. For me, it was just Matt. "
When he asked her out later, she said she had to take care of her 4-year-old daughter, Alexia. And to the surprise of the young woman, the actor expressed his admiration by saying: "I love that you are a mother and that is your priority," thus demonstrating that this would not be an impediment to starting a relationship.
After they got married, they had 3 other daughters, whom they raised to be empowering and compassionate.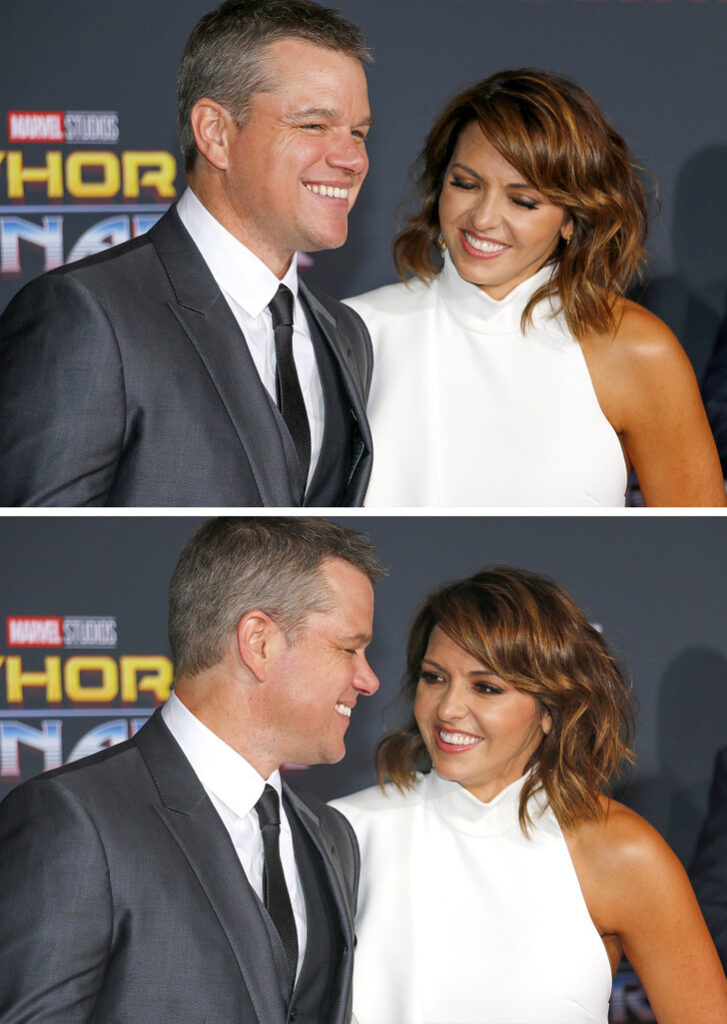 Although they married in 2005, the two decided to renew their vows a few years later. Damon said in an interview that they wanted to have a great party that the whole family would attend.
In addition, he had the opportunity to ask his brother (who had already been married for 20 years) what was the secret of a good marriage, to which he limited himself to saying: "I was very lucky."
By not marrying an actress or other celebrity, Damon believes that he can live a quiet life without exposing his family to the media.
He also claims that encounters with his wife are often sporadic, but they always look to spend a night together after picking up their daughters from school.
"We have a 2-week rule," Damon once said, "I don't go out for more than 2 weeks. I think you need to be with the person you love as much as possible. My wife is my soul mate. I don't like being separated from her. "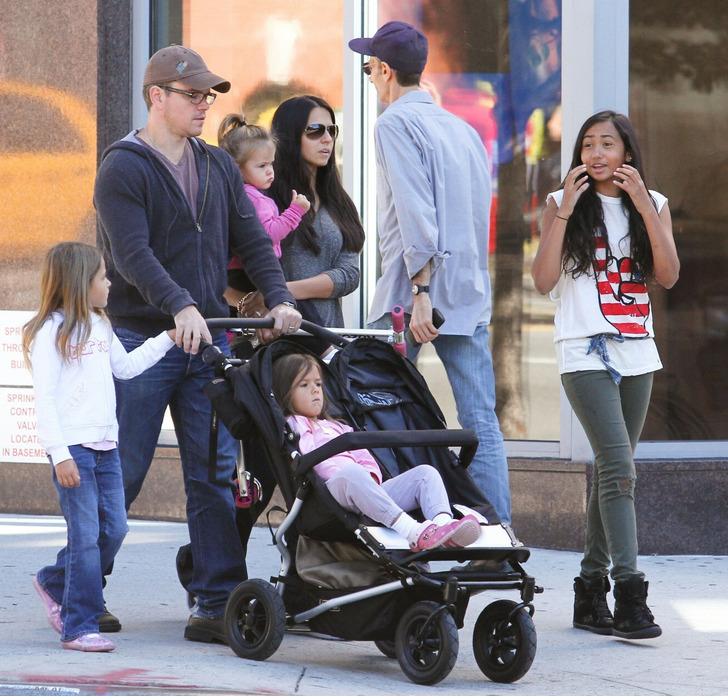 As for his daughters, Damon said he never expected to be around women and that every day is a new learning experience: "I'm learning a lot, especially how much smarter girls are."
He added: "I operated under the assumption that we had a chance, but I realized when I was completely wrapped around my 2-year-old daughter's finger, and she knew it. If they can do that to us at 2 years old when they are fully grown. We really don't have a chance. "
Damon compared the feeling of fatherhood to be the Grinch, but in a good way: "When your heart grows five sizes, that's what it feels like [to become a father]. It was as if everything expanded in a way that I didn't know was possible. And it was instantaneous ".
His love for his daughters is so strong that he even had their names tattooed on his arm, distributing them according to the order of their birth: Alexia, Isabella, Gia, and Stella.
He had already tattooed the name "Lucy" in honor of his wife, Luciana Barroso, with whom he decided to share his life.
What do you appreciate in a family? If you have a partner, what do you like the most about her?
Preview photo credit PopularImages / Depositphotos, Featureflash / Depositphotos