Music icon Sting and Trudie Styler celebrated nearly 3 decades of marriage in August and we can't help but wonder what the secret to their strong marriage is. Lasting Hollywood marriages may not be seen often, but Sting and Trudie prove that it's not impossible.
We love to see a relationship stand the test of time. See how this powerful couple holds their marriage together through thick and thin.
Their Relationship Is Built On Friendship
Some say that a relationship that is based on a strong friendship is one that lasts. This is true for Sting and Trudie as Sting shared that they like each other and enjoy being together.
He goes on to say that while love is passion, liking someone and enjoying each other's company is a little different and lasts longer. For Sting, it is important to have friendship and passionate love for each other. "Marry your best friend," he says.
They Instantly Knew That They Wanted To Be Together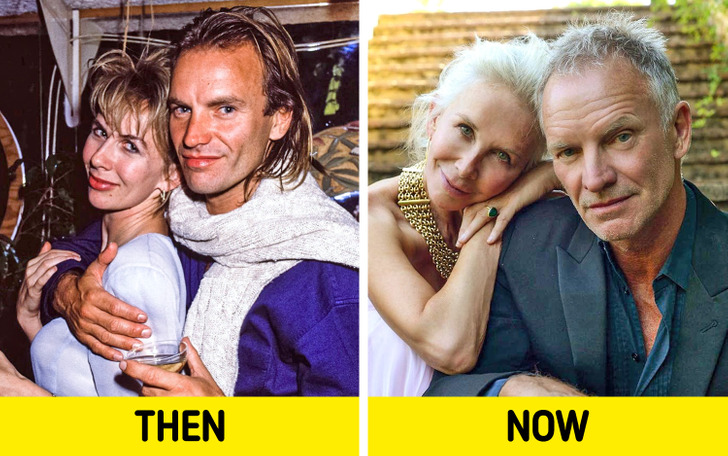 It could have been love at first sight, but Sting revealed that when he saw Trudie, he knew right then that he wanted her. He added, saying, "I felt like we had always known each other." They both had different partners at the time, for which their relationship was criticized, but their love has stood the test of time.
According to Sting, the relationship got off to a rocky start as they didn't plan on meeting someone new who would change their lives forever.
They Learned From Past Relationships
It is inevitable that we make mistakes, but we must always learn from them. Trust Trudie and Sting, who broke free from their respective parents' toxic relationship patterns.
The couple believes in the power of good communication, something that wasn't apparent when their parents were growing up.
For Trudie, she didn't see much of her parents fall in love romantically throughout their lives while Sting's parents always argued.
Sting shared that while he and Trudie are also at loggerheads about things, they make an effort to have a conversation instead of an argument.
They Enjoy Each Other's Company With Their Family
In an interview, Trudie shared that they have a large family with Sting having 2 children from his first marriage so they have a total of 6 children plus 6 grandchildren.
Sting also shared that all of his 6 children were "happy accidents" since he didn't plan to be a father, but they all became extraordinary human beings.
Despite all of this, Trudie says that having a large, blended family has been an amazing and fun experience for them as they have fun times with them, like having a great Christmas together. "We laugh together all day and have a great time," Trudie said.
Which of Sting and Trudie's tips for a lasting marriage did you like best? Did their love story brighten your day? Let us know what you think in the comments section!
Preview photo credit trudiestyler/Instagram, theofficialsting/Instagram