How to start saving money as student one the biggest question. Being a student is much more expensive than it should be. Your studies mean you can't work full time, but they cost thousands of dollars a year, thanks to textbooks, classes and more! This makes it difficult to manage money, much less save money as a student.
The good news is that there are simple ways in which students can spend less, save more and still have a great life. This post lists how to save money as a student in 7 different ways. We also include links to useful applications and websites that can do a lot of work for you. Also Check: 10 Way To Earn Money As a Student.
Best Money–Saving Tips For College Student
Without a specific order, here are 7 excellent ways to save money as a student. We also include links to posts and websites that will help you achieve your budget goals.
#1. Make a Budget
This covers all kinds of conventional wisdom: do not buy when you are hungry, manage your loans and reduce unnecessary costs. Instead of listing tips that you can discover, we recommend that you only start a budget.
What is measured is managed. If you keep track of what goes in and out of your bank account, you focus on the cost of your purchases and start saving money automatically.
Fortunately, technology has made the budget less complicated. We no longer spend hours at the kitchen table filling out spreadsheets.
Modern budget applications are linked to your bank account and automatically track expenses. You only need to check the numbers occasionally and adjust the categories.
The best budget application for students is PocketBook. It is available on Android and Apple and is super simple to use since it does most of the work for you.
If you want to add retirement and investments, MoneyBrilliant is another option, but it is more complicated. If you are a confessed semi-Luddite, you may like applications that mimic traditional budgeting tools, such as You need a budget.
Some Other Best Budgeting Apps
#2. Buy, Exchange & Sell
This includes everything from clothes on the back, furniture in your home and school supplies. Despite the digital revolution, many students still need to buy mountains of textbooks, which cost hundreds of dollars each!
Instead of buying your new textbooks, use them in StudentVIP (formerly TextbookExchange), Sell My Text Book and even on eBay.
You can save 50% to 80% with ease, and many second-hand textbooks are underused. Once you're done, sell them in the same place! You can often sell them for the same price you bought them.
#3. Do Not Buy A Car
A car is one of the most expensive things you can have, and not having it is a very good way to save money as a student.
Taking into account the initial cost, there are also discounts, insurance, parking, maintenance, and fuel, which increases rapidly!
We made the numbers and discovered that even small cars can cost more than $ 7,000 a year!
Using cheaper transportation options can save a lot. Active transport is the cheapest and the best for you. Bicycling, rollerblading or riding a scooter is free when you have the equipment and walking is completely free! If you have a long trip, something motorized, such as an electric bicycle, could be the ticket.
When you need to make a longer trip, public transportation is the next best option, especially for student fees. For times when you need a car, use a car-sharing service, such as GoGet, which offers great prices for students.
You can also use shared transport services, such as Uber and Taxify when you need to make a one-way trip.
Add these costs to your budget and you will find that they generally cost much less than having a car. Yes, you can have a month in which you spend a hundred dollars or more on transportation.
But once you consider thousands of dollars saved on insurance, gasoline, and depreciation, you are probably on top.
#4. Make Meals Ahead of Time
Buying lunch at uni cafe is easy and convenient. But it is expensive and probably not good for you. Instead, find recipes that freeze well and make several servings every Sunday (or any other convenient day). Your university will have a compact microwave kitchen that you can use.
When you buy in bulk and eat your own meals, you will probably save at least $ 20 per day on food. But you will also have integrated portion controls and will probably eat healthier.
In addition, many people say that weight loss is 80% of the diet and 20% of exercise, so you can save money in a gym if you eat better, if that is one of your goals.
#5. Know Your Discounts
You can save money by studying, finding discounts for which you are eligible, there are many! Students can save on travel, movies, food, software, and retail if they know where to look.
If you need to buy something specific, make sure you have a google. Start by searching the product name and "students" on Google.
For example, "Adobe Photoshop Students" takes you to the discount page for students and teachers.
It is also worth registering on a site like UNiDAYS. These sites collect offers from several companies and make them easier to find. If you are going to spend money, try to spend less.
Best Websites For Finding Coupons And Deals Online
Slickdeals: Best deal sharing community.
Hip2Save: Find coupon codes, cashback offers, and more.
ShopAtHome: Save and earn money.
RetailMeNot: Get promo codes and coupons.
Groupon: The forgotten coupon king.
Living Social: Find deep local discounts.
#6. Don't Get a Pet
It hurts, but it's a difficult truth. Pets are expensive, more than a thousand dollars a year. Since the time spent caring for them can be spent studying or working, it also costs.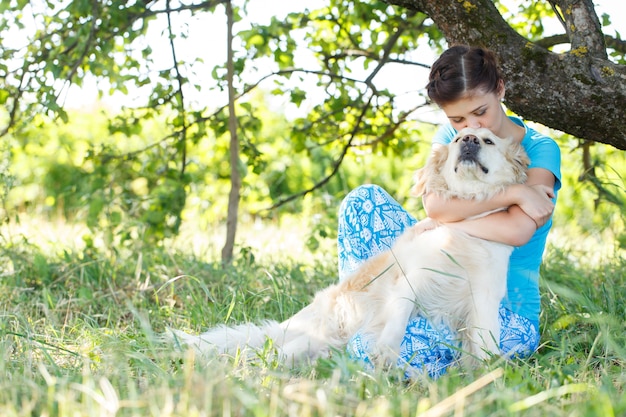 Living without pets will save you ongoing costs and surprising costs that you cannot expect.
Not having a pet also gives you more freedom. Students tend to travel, leave and move home (or the country) more often than the general public. Having a pet can seriously reduce that flexibility since they really need a stable environment.
But we are not here to preach. If you think it is worth having a pet, go ahead. I only know what you are getting into.
If you decide to live free of animals, there are some subreddits that will help your cravings for cute animals. We recommend /r/Aww, /r/BabyAnimals, and /r/RarePuppers.
#7. Cut Out Unnecessary Subscriptions
This should be an especially important approach when making your budget. The only thing more expensive than a single purchase is a subscription! Or a larger individual purchase, obviously.
By making regular checks on your subscriptions, you will reduce the regular payments you don't use before they cost too much. You can also consider whether there are free or cheaper alternatives.
Instead of a gym, maybe you can go cycling or join a sports team? Instead of renewing your telephone contract, maybe you can pay in advance?
You also need to identify subscriptions that help you save money. If $ 10 a month on Netflix prevents you from going to the movies every week, keep using it!