People say that sometimes we meet the right person at the wrong time, and only a few future couples get a second chance to meet again. The actors Mila Kunis and Ashton Kutcher met when they were 14 and 19 years old, respectively, so it seemed that nothing more than a friendship was going to emerge between them.
However, fate brought them together 14 years later and now they are one of the strongest couples in Hollywood. We want to share with you the story of this famous couple that reminds us that love comes at the right time.
Ashton Kutcher and Mila Kunis's Relationship Timeline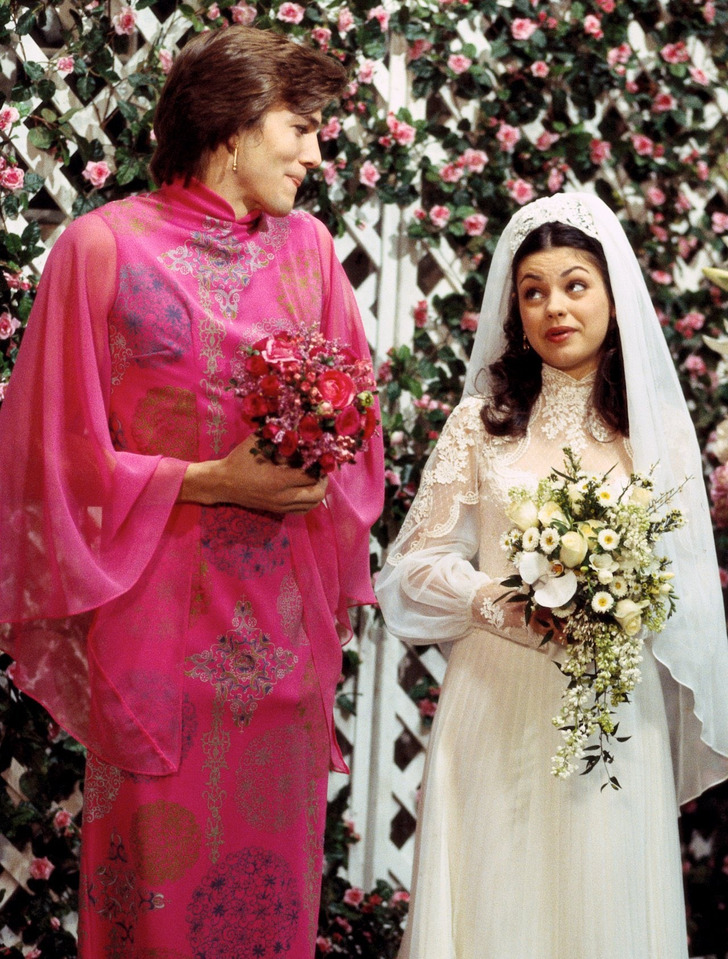 In 1998, the first episode of the hit comedy That '70s Show aired. By the way, that's where Ashton Kutcher made his acting debut as Michael Kelso. Among the cast of the series that opened the doors of Hollywood was the young Mila Kunis, who 17 years later would become his wife. Mila, who began her acting career at the age of 9, did not know that this would be her chance to rise to fame.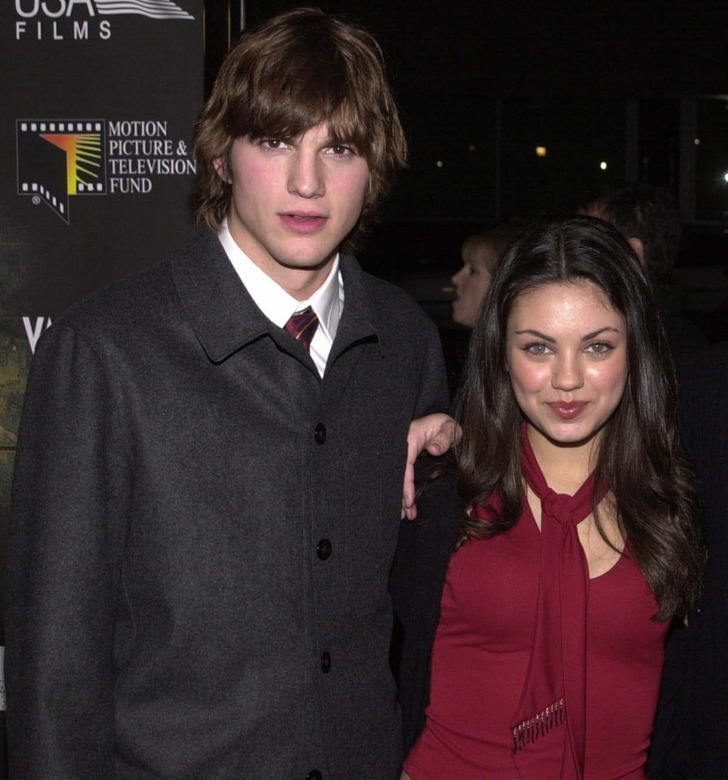 Mila and Ashton practically grew up together on the set of That '70s Show. Although their characters, Jackie and Kelso, were a couple for a few seasons, for the actors, the romance was just something that happened on screen.
When filming started, Mila was 14, while Kutcher was 19. For him, Mila was like his little sister, he even said he used to do her chemistry homework for her.
"At first I think she thought I was cute. Soon after, he teased her because he was like a big brother," Kutcher once recalled.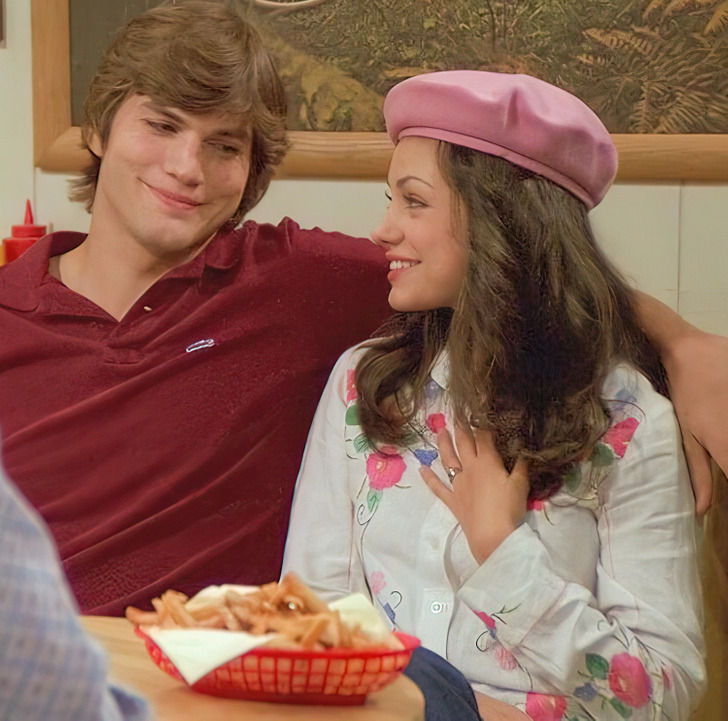 To get the part of Jackie, Mila had to tell a lie. She told the casting directors that she was about to turn 18, as she needed to be that age to audition, but did not specify when.
So it's no surprise that her first kiss on screen, when her character had to kiss Kelso, was also her first kiss in real life. What nobody expected when seeing that scene is that this would be the first kiss of what would become one of the most stable couples in Hollywood.
"I was like, 'Oh, he's so cute, he's the Calvin Klein model!'" Kunis said. "So I was like, 'Do I have to kiss him?' I was so nervous and uncomfortable. I had the biggest crush on him."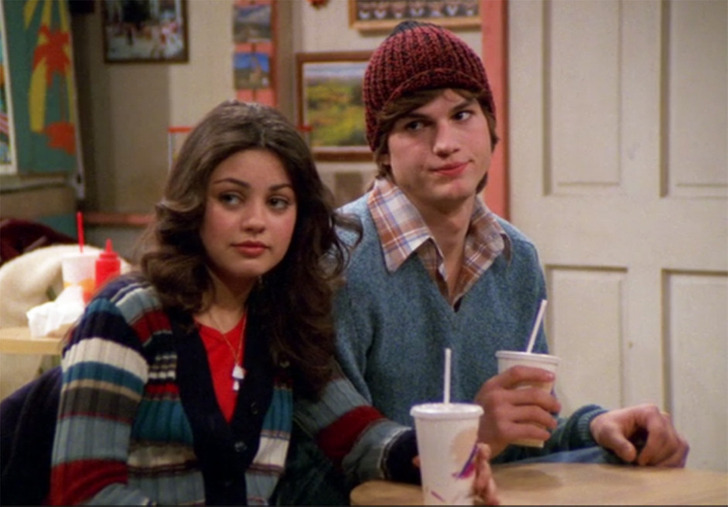 After season 7, Ashton did not renew her contract in order to focus on her film career, which allowed her to appear in films such as The Guardian. This ended his personal co-working relationship with Mila, but they always kept in touch.
"We showed up at each other's and were like, 'Hey, my God! How are you? How is life going on?' I wasn't thinking of him romantically! said the actress.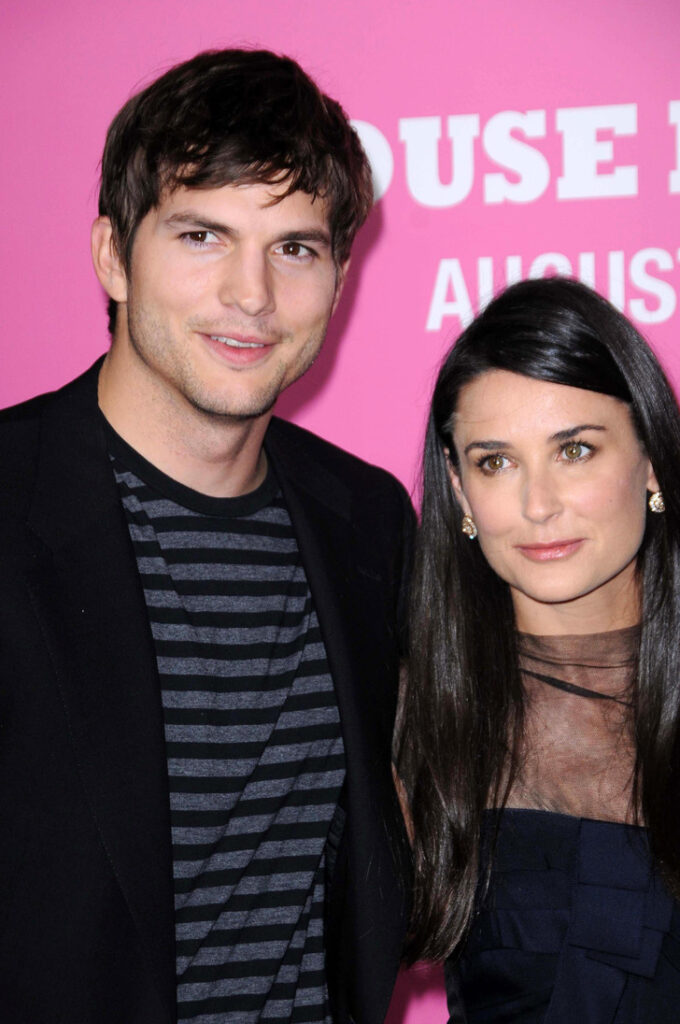 Finally, Mila and Ashton met again at the 2012 Golden Globes, and this was the first time that there was a feeling beyond friendship. Mila says that she saw a man walking by and thought he was an attractive man.
But it wasn't until he turned around that she realized it was Ashton. "I thought it was the weirdest thing that I was looking at this guy, and it was someone I've known forever," she said.
However, while Kutcher felt a spark seeing her, he wasn't ready to start a new relationship due to his recent divorce.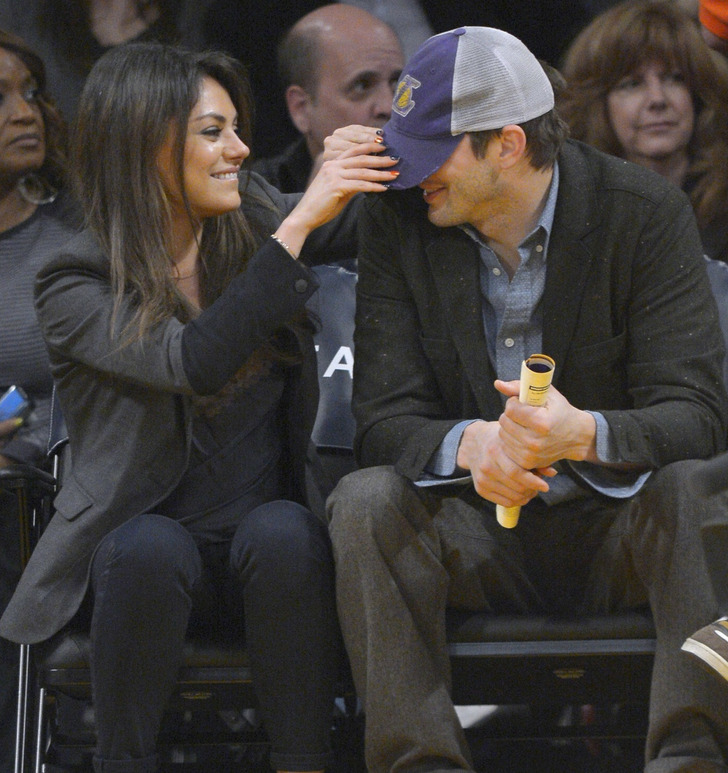 Ashton then planned to introduce Mila to his friend, unbeknownst to her, at a party he threw at his house, but the friend never showed up. As the night progressed, the chemistry between the two became undeniable until, later that night, they had their first off-camera kiss. "It was very reciprocal. It was obvious something was going on," Ashton said.
In October of the same year, they welcomed their first child, Wyatt Isabelle. And finally, after 17 years of knowing each other, they got married in a beautiful ceremony in 2015.
A year later their son Dimitri was born. They currently live in a sustainable country house and Ashton does not hesitate to share his life with Mila on his Instagram account, she is his friend and the love of his life.
Why do you think there are friends who fall in love after years of knowing each other? If you have a partner, at what age did you meet her?
Preview photo credit s_bukley / Depositphotos.com, PictureGroup / Sipa USA / East News