What if it is true that a person can only have one perfect match? What if this person was born on the other side of the world? Just a few decades ago, you probably never knew they existed. The opportunity to meet new people online has made life much easier for single people, but this opportunity should be used wisely.
We collected the most popular recommendations from dating apps and website users.
Don't Rush Things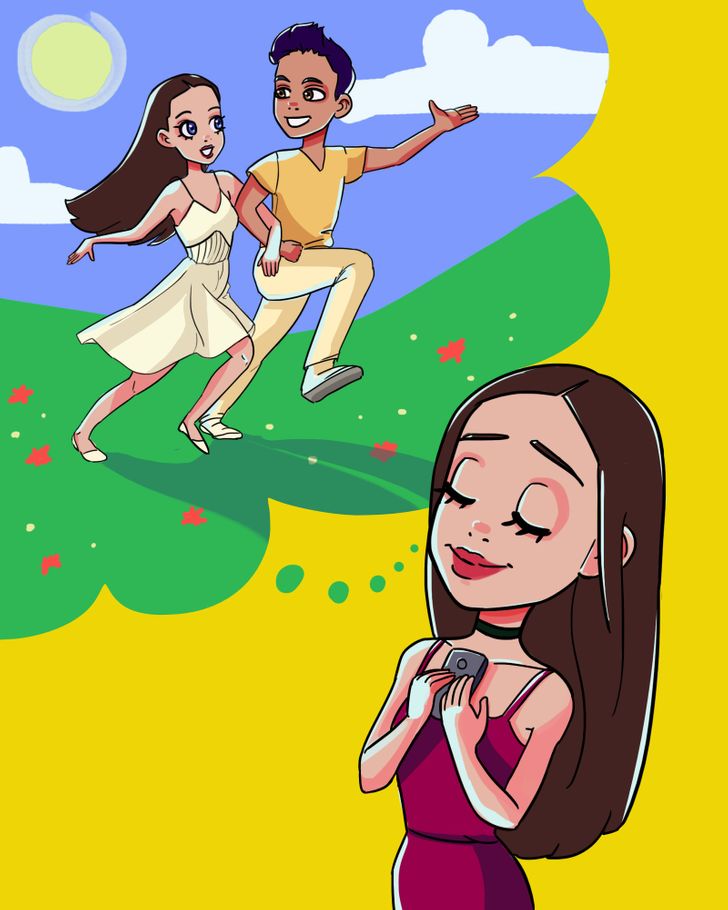 Don't expect to find your love right away and feel the desire to start a family. Love in the first message does not exist. You need to have a real date (and more than one) to meet.
But there are a lot of people on dating sites and apps. How do you pick someone to meet in this crowd?
Give preference to users whose profiles contain extensive information about their owners, whose appearance appeals to you, and whose hobbies also interest you. This is necessary to ensure that your first meeting does not turn into your last because you have nothing to talk about or because you find your date puzzling.
Choose The Right Photo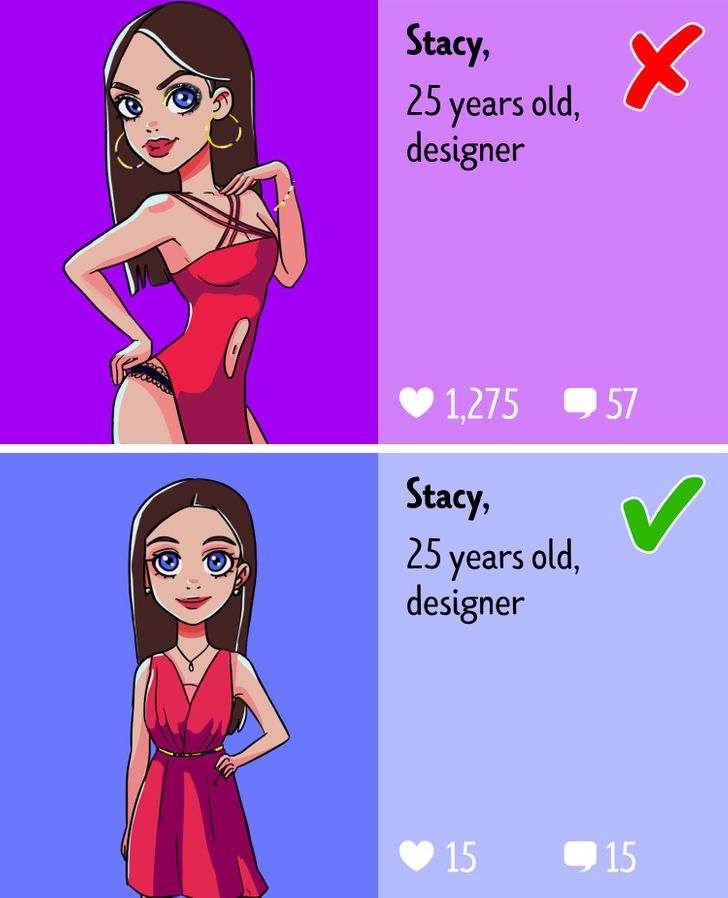 Tinder sociologist Jessica Carbino revealed the types of photos that most attract potential partners:
Upload distinct and brightly colored photos with just you in them. An exception can be made for your favorite pet.
It's not worth forgetting about makeup if you're a girl. The main thing is not to overdo it. And smile! Everyone appreciates openness and kindness.
Don't take overly explicit photos if you're looking for something more serious than a one-night stand.
Fill Your Profile With Interesting Information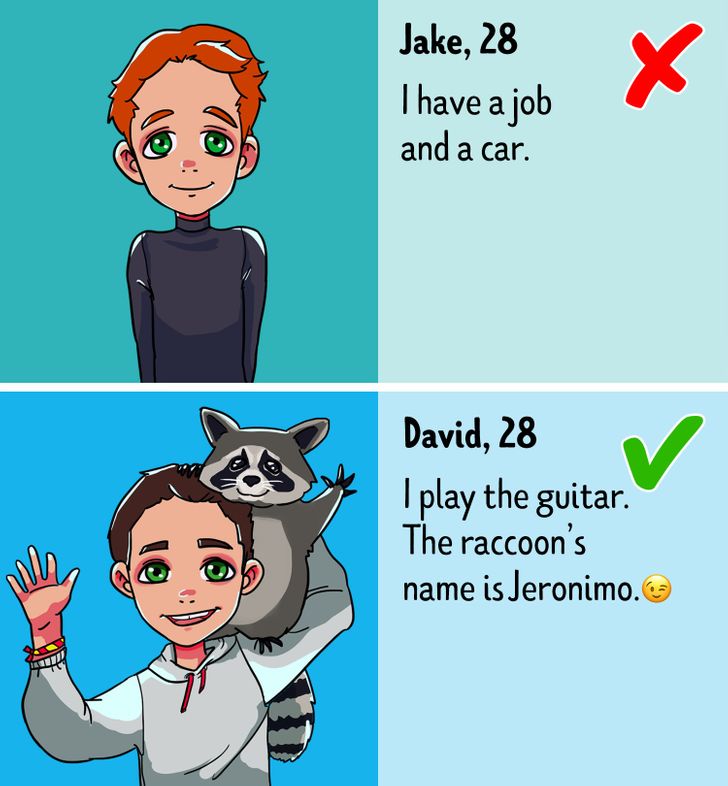 The second most important step is to complete your profile. Take this task seriously – the more information about yourself and your hobbies you reveal, the more likely you are to be contacted by someone who is interested in the same things. You will immediately have something in common.
A little trick from the Tinder sociologist: include some clues or questions in the text that will fuel a conversation. But don't lie: don't write anything but the truth about yourself.
Show Initiative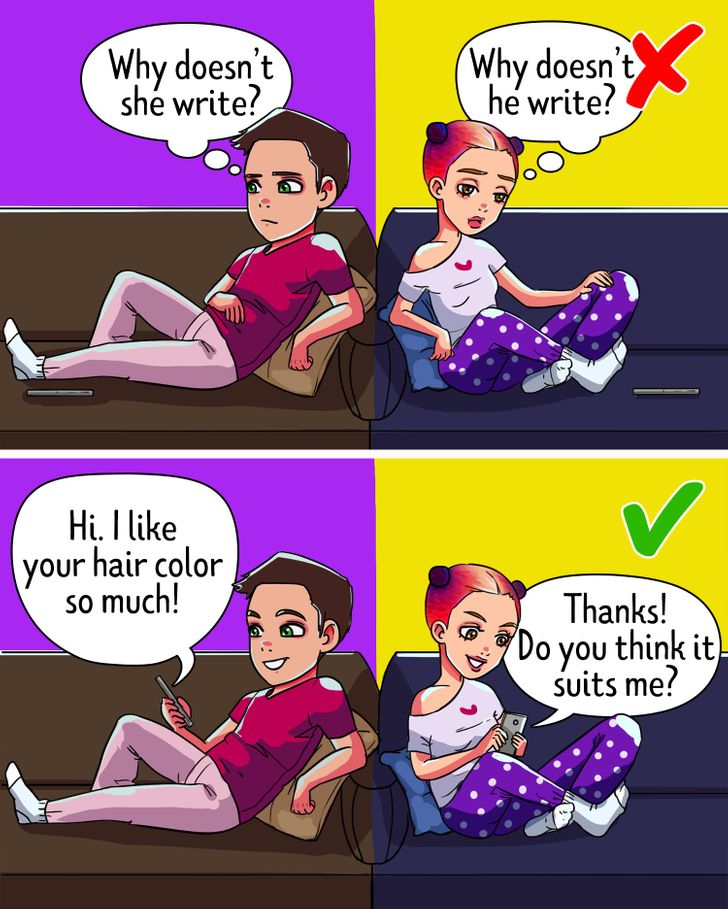 Write immediately. Don't expect your love interest to message you first. You have one goal: to find an interesting person. So why waste your time? Maybe they are too shy or this is their first online dating experience. And if they don't respond, you can find someone else for sure. Don't waste time waiting.
Try not to compare your exes to your online dating and don't refuse to meet them just because they are "not your type." Let's be honest: it didn't work out with someone who was "your type" and that's why you're here. Your preferences might be worth reconsidering.
If your interactions never go to one messenger, it could be a sign that the other party has too many contacts on the dating app or website you met, and it's simply impossible to transfer all of them.
Some people don't provide their contact details until just before a meeting in real life, and a delay at this stage means they have enough appointments right now.
Some hope that the other person will suggest going over to a messenger or exchanging phone numbers, as they consider this to be an important step in the relationship.
Set Up A Real-life Meeting As Early As Possible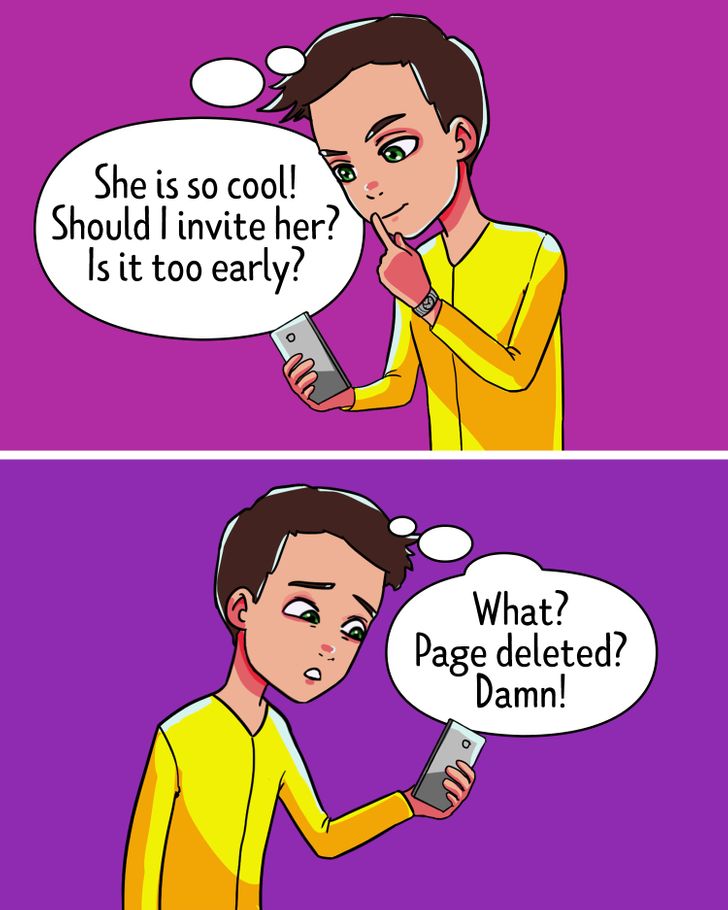 First, while delaying the date, someone else might invite you to your future date.
Second, if you chat exclusively online, you may not have anything to talk about on the first date as you've already talked about all the things you have in common and haven't found anything new yet.
Third, there may be enough time to create an image that has nothing in common with the real person.
If your socialization does not disconnect for a long time, even if you want to, it is better to find out the reason immediately. Maybe your love interest is busy, sick, or doesn't know where to start. Or they may not be able to make an appointment with you because there is someone else.
If you have anything to share about your own online dating experience, feel free to do so in the comment section!