Divorce is very common today and it hurts to look at the statistics. Still, everyone wants to have a happy marriage for years to come. We compiled a list of advice from psychologists and people's personal experiences on how to avoid mistakes and save your marriage.
5. Do Not Compare Your Partner To Others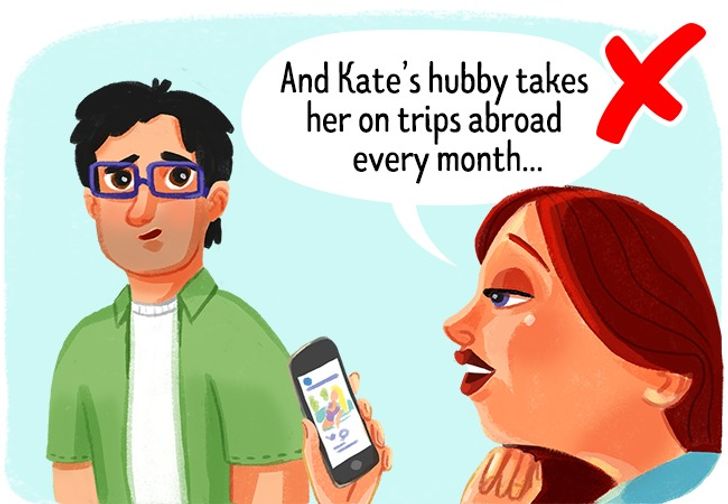 Don't compare your partner to other people's husbands and wives, especially someone on social media sites like Instagram or Facebook. This applies to your thoughts and out loud.
Remember that people often choose to show not their reality, but the image they want from life and relationships.
So when other husbands shower their wives with bouquets of flowers, take them to expensive restaurants, or buy them gifts, it's probably fake. Even if they do, it doesn't necessarily mean that these couples are happy.
4. Keep Fit, And Take Care Of Yourself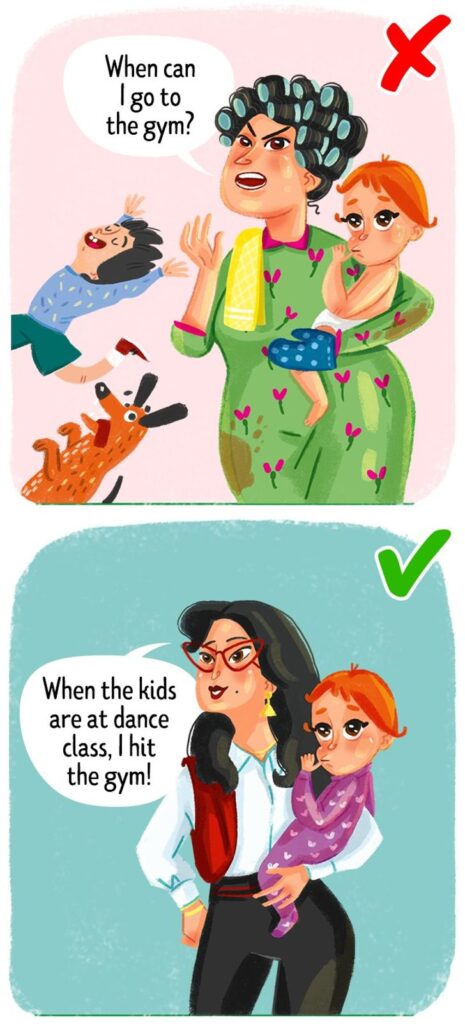 Always take care of yourself. A happy marriage is all about good sex. People love to see what is attractive. Stay fit and healthy.
Think about how you look when you are in front of your partner, even at home. Old jogging pants and oversized t-shirts are a no-no.
A well-formed body and a comfortable but sexy outfit? That's a big yes. This rule applies to both men and women.
3. Husband Is Priority Number One, Then Kids

Being a parent means being selfless with your children, but it will be wrong if you sacrifice your marriage for it. First, if children are all you need in the world, this is bad, especially for your child.
Second, the couple is the center of the family. And third, one day the children will grow up and leave their home.
That's when the two of you will be alone and find a common foundation and history.
Or maybe you see that there is nothing left of your marriage, just someone you no longer like. Ask yourself if you really want this to happen.
2. Do Not Try To Change Your Partner

People are wrong to think that they can change their spouse. Everyone has their downsides and it's almost impossible to make them the person you want them to be.
The things you should never try to change our bad habits, religious opinions, relationships with parents, hobbies, the way they see this world, and what they do with their priorities.
But a good thing is creating mutual family habits and traditions that everyone will find enjoyable.
1. Avoid Big Words, Especially "divorce."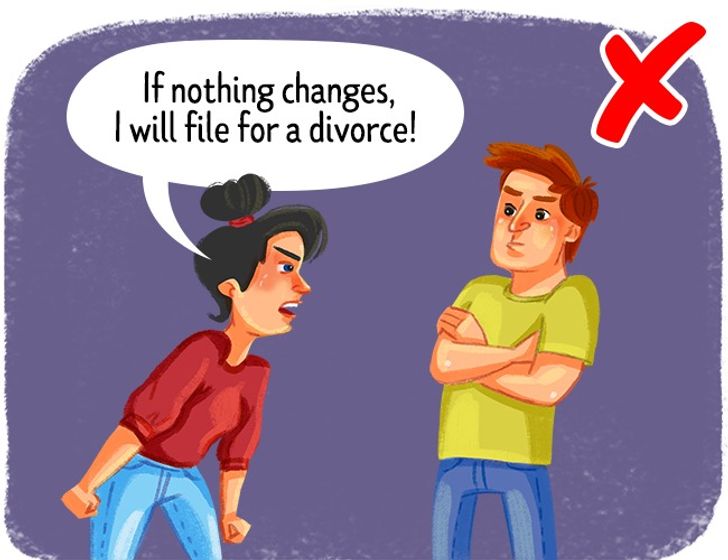 Try to avoid phrases like "If this continues, I'll leave you." And never say the word "divorce". If you are going to say that, be prepared to seek a lawyer.
Don't get down on your knees later with the words "I didn't mean that." Your partner may suddenly say, "Fine. Leave."
These phrases, often spoken in anger, are not forgotten. Even after reconciling, it will only increase the chances of a real divorce.
Each of us has a language of love. Whatever your partner's love language is, learn it and use it.