Although there is no official statement in this regard, it is known that around 60 babies were born in the sky and are known as "skyborne" or "airborne." An airplane is not the delivery room that an expectant mother would dream of, but it could happen and has happened in the past, and in some cases, the newborn has received special gifts and privileges.
We like to travel through uncharted territories to search for answers and discover the unknown just to share it with all of you. And that's what we did for airborne babies.
It's Up To The Crew To Decide If An Emergency Landing Is Needed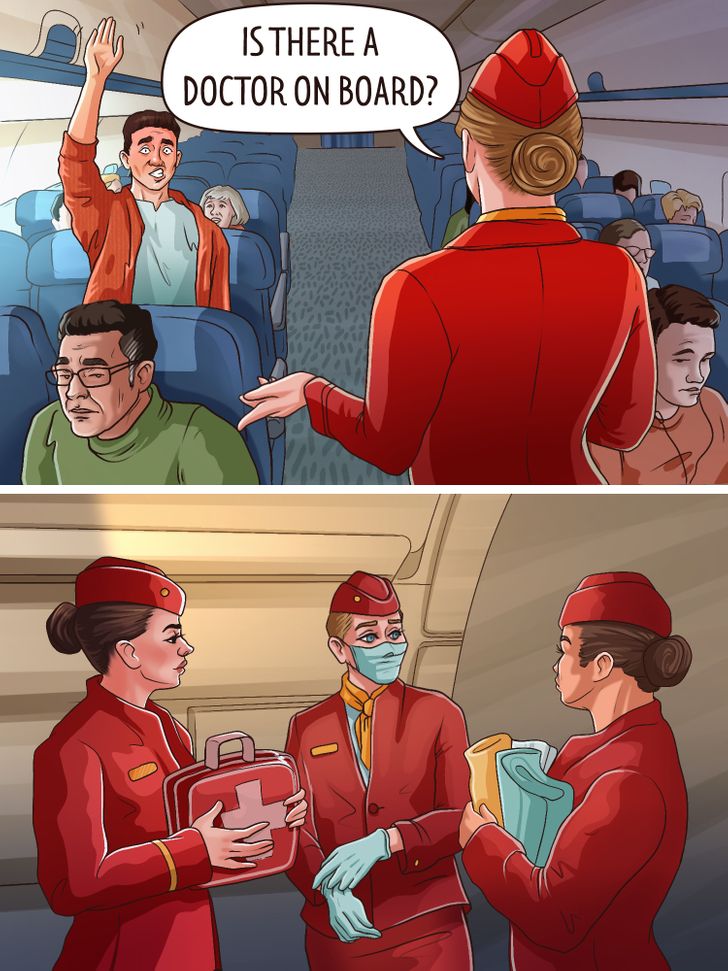 Although most airlines have placed limits on the distance a pregnant woman can go during the flight (usually no more than 38 weeks or 30 days before the due date and confirmed with a medical certificate), there are still ways that unexpected delivery occurs.
Although rare, if it happens and a woman goes into labor, the crew doesn't have much of a choice. First, flight attendants are not trained to make deliveries. So at that time, everyone will expect there to be a doctor or a nurse on the flight.
If there are no medical professionals on board, the flight attendants will act as midwives and deliver the baby. This is likely to happen if there is no way to make an emergency landing and the flight simply continues to its initial destination.
There Isn't One Rule That Applies To The Baby's Citizenship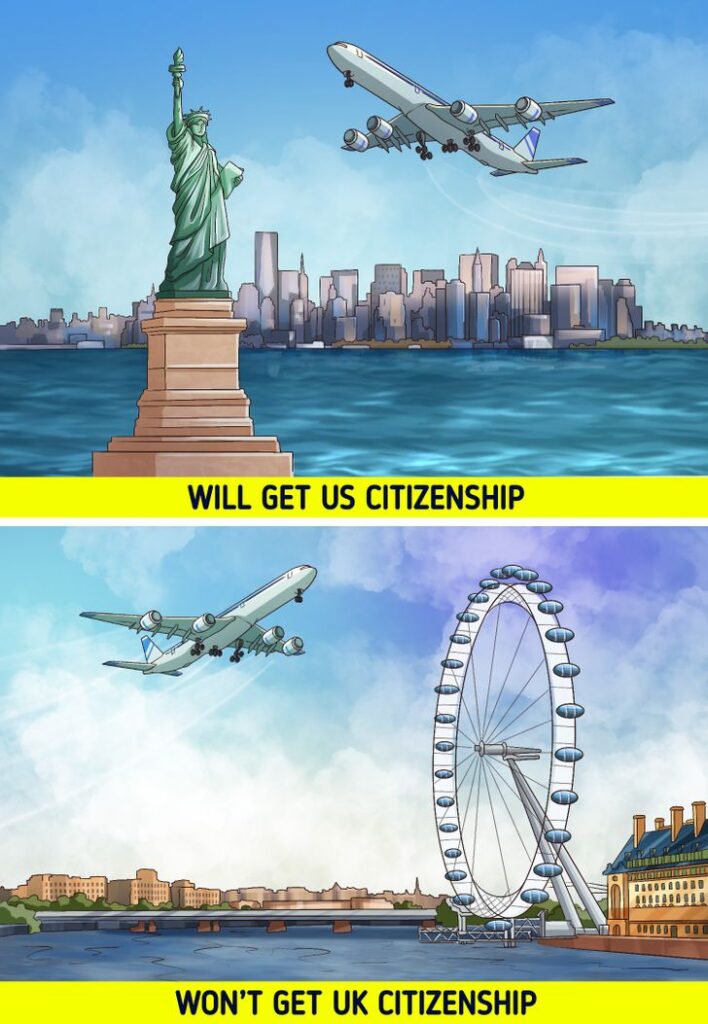 Although the rules are not immutable and can change depending on the airline and the territory over which the plane flies, one thing is certain: the baby will have the same citizenship as the mother and father.
The other 2 possibilities are for the baby to obtain citizenship of the country where the aircraft is registered or where the aircraft is at the time of delivery.
For example, if a baby is born anywhere in the US, even in the air, they will get US citizenship immediately. But if a baby is born in British airspace, it will not receive UK documents.
Some Airlines Might Give Free Tickets To The Baby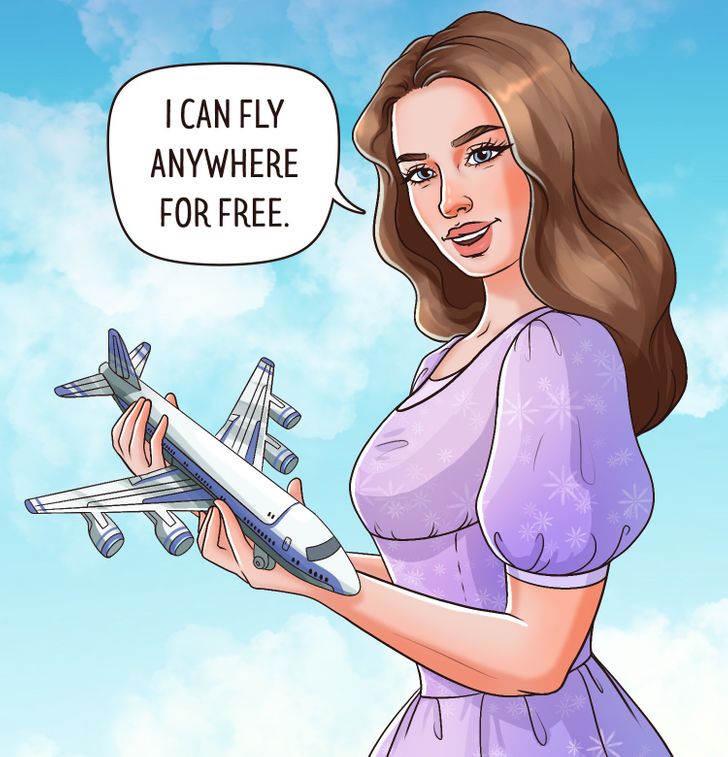 There are some rumors that babies born on airplanes get free flights for life. Unfortunately, this is not the case for everyone. Few babies received free flights for the rest of their lives, like a boy who was born on an Indian airline and a girl who was born on an Egyptair flight.
Babies born on Polar Airlines, AirAsia, Asia Pacific Airlines or Airways, and a baby on a Virgin Atlantic flight, won free tickets up to age 21. And in 2017, a boy was born on a Spirit Airlines flight and received free tickets on his birthday for life, but also with an additional guest.
The Plane Might Be Renamed In The Baby's Honor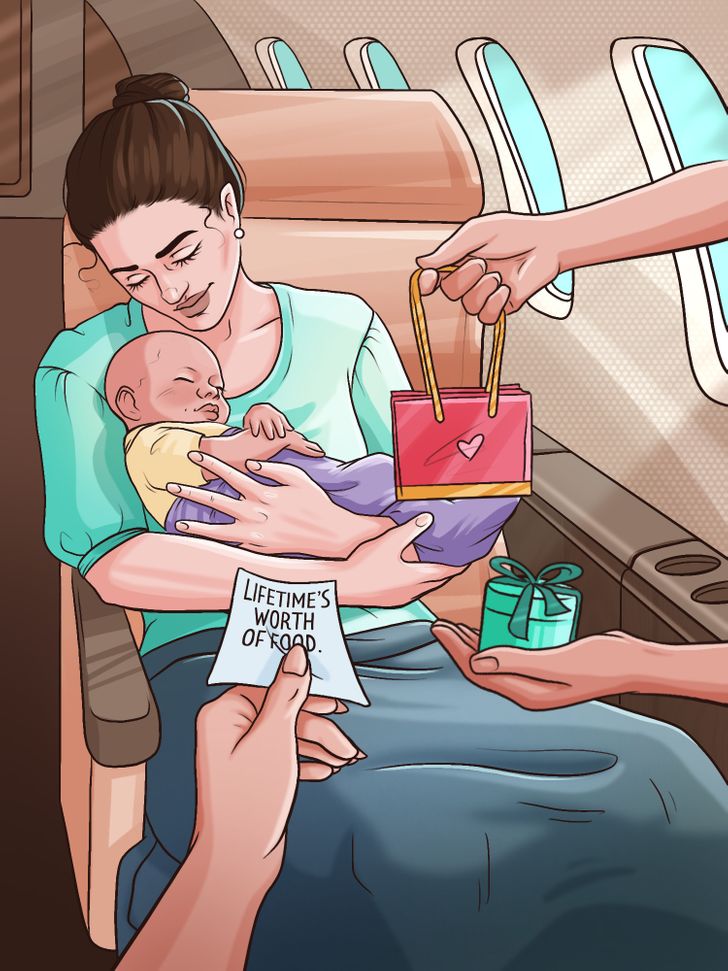 In 2019, a JetBlue flight landed with an additional passenger. Available medical personnel and crew helped deliver a child thousands of miles up. They renamed the plane to "Born to be Blue" in honor of the baby boy and their youngest customer of all time.
Babies can even receive gifts from airlines. In 2018, a girl was born on a Chick-fil-A flight. She received food for the rest of her life and even got a job when she was old enough.
The Baby's Health Could Be At Risk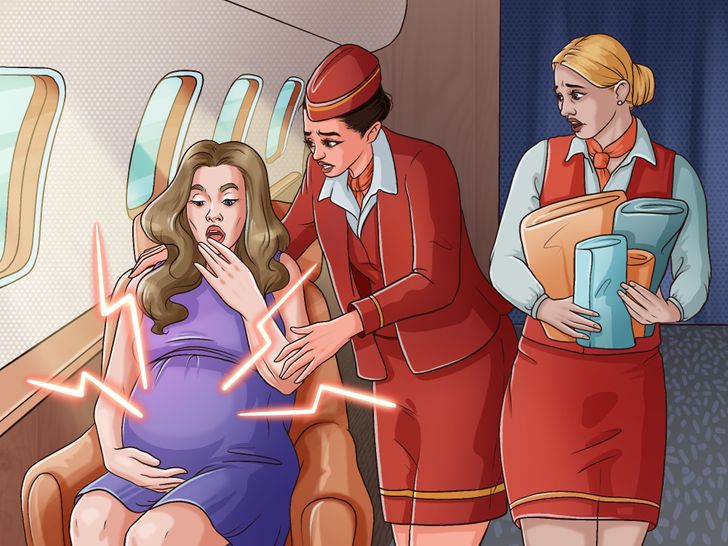 There are a few reasons why an airplane is not the ideal place for a baby to be born. First, the air up there is more scarce, which will make it difficult for the baby to breathe.
Second, on an airplane, there is no high-tech equipment to aid in labor, especially if an emergency C-section is required. Also, the newborn's ears can have problems due to air pressure.
Although birth is very rare in the air, the crew will make the mother feel as safe and comfortable as possible. The mother can be moved to a more spacious area, such as first class or business class.
Where were you born? Do you know someone who was born on an airplane? What places would you visit if you had free airline tickets for life?