You can boost your career by earning a fast and focused online master's degree. An online degree can offer greater accessibility and affordability than an in-person program. Benefits can include accelerated courses, state or flat tuition rates for all students (regardless of residency status), and generous credit transfer policies.
Students should consider a multi-pronged approach when it comes to finding and applying to schools. Choosing the right program requires research and organization. Our guide will help you understand what to expect from distance learning.
Learn how to manage your time effectively
Time management is key to completing an online course.
Planning ahead and being realistic about the kind of time you have available each week to study will really help you in the long run. Try to anticipate when you might be busiest at work so you can study more in advance.
Sometimes it can be helpful to work ahead of course deadlines and give yourself a little less time to complete a project. That way, even if something unexpected happens at work, you'll already be prepared to finish your assignments or group projects on time.
You may have already developed time management skills, or you may find time management more challenging. Fortunately, whether you're a longtime professional or need a refresher, the University has plenty of resources to help you plan your time efficiently.
Figure out when and where you work best
Online learning is completely flexible and allows you to learn on your own schedule. If you're most productive in the morning, try getting up an hour earlier to give yourself some time to study before you leave for work. Or maybe you want to log in to message boards on the go. It's completely up to you!
Just be sure to determine when and where you work best before planning a study schedule; once you've done that, the rest is easy.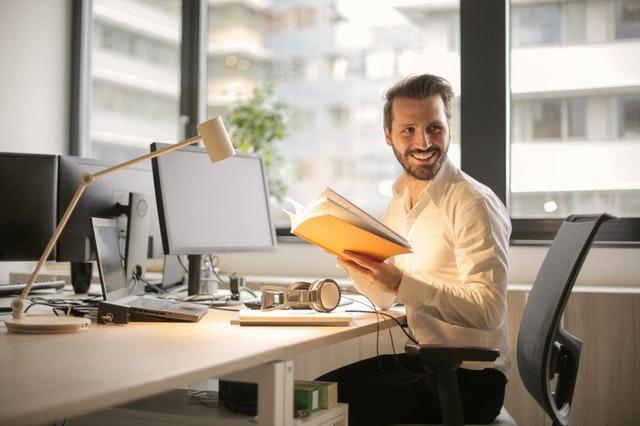 Discuss your challenges with fellow online learners
It is important to remember that you are not alone in this. Most of your fellow students are likely to be working full time along with the completion of the course.
Even if they aren't working, they likely have a number of personal commitments to deal with while they study.
So why not chat with your fellow students online? You can use group discussion forums or email threads to discuss your challenges with people who are in the same boat as you.
They may very well have great time management tips that you didn't think of before. At the very least, you'll feel better sharing your concerns with like-minded colleagues.
Do a little every day rather than leaving things until the last minute
It's much better to break your studies into small, regular chunks rather than leave homework reviews until a few days before assignments.
Many of our students admit that if they could do things over again, they would really strive not to fall behind, as it can be so hard to stay on top of things again.
It's much harder to focus on your full-time job if you're also panicking because you haven't done enough studying for your latest assignment.
Talk to your employer
Have an open discussion with your employer about how much time you expect to spend on your online program each week.
If you're honest from the start, your boss will be much more understanding when you can't work late because you need to focus on an essay.
Always get a good night's sleep
Make sure you take care of yourself and try to get seven to nine hours of sleep a night. You won't be able to focus on work or study if you don't get enough sleep each night.
The same idea goes for eating well and exercising regularly. Maintaining a good routine that allows time for rest and relaxation will have long-term benefits.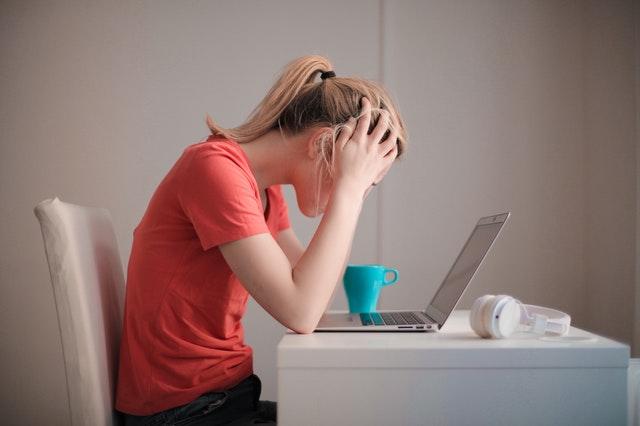 Take advantage of University resources
The University provides online students with many resources to help them develop skills and research effectively.
Make sure you take full advantage of them. There are short online courses and other resources that will introduce you to all that the University has to offer.
These courses are designed to help you become a better student and use all the tools at your disposal more effectively.
And if you have any questions or need advice on how something works, just ask!
Avoid procrastination and get rid of distractions
Wherever you decide to study, try to stick to the task instead of wasting time procrastinating.
This is easier if you minimize the number of distractions around you. Don't scroll through the news or social media; instead, put down your phone and focus on reading or writing your homework.
Keep your focus by taking short breaks from time to time.
Stay motivated
Sometimes, after a hard day at work, it can be hard to get motivated to grab that (virtual) book and start studying.
A good way to deal with this feeling is to remember your motivation for starting to study online in the first place. Are you passionate about taking the next step in your career? Or do you want to improve the care of your patients?
When times are tough, just keep your motivation in mind…and keep going!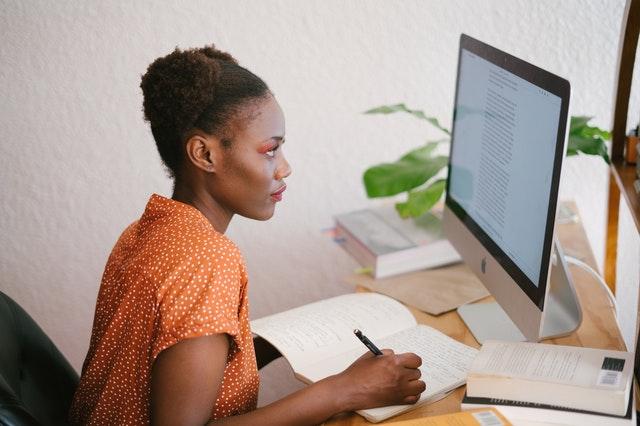 Remember – this isn't forever!
An online degree is not forever. While you may find it difficult to juggle full-time work and studying online, the experience will eventually wear off.
So try to accept that while things may get busier for a while, you will walk away with a world-class qualification from a top university.
And remember, the career benefits of your degree will last long after you graduate.