Are you worried about how to arrange money for your next study abroad destination? Do you want a fully-funded study abroad scholarship? Are you an international student and looking opportunity to study abroad? Don't worry we at the Student Guide bring some best international universities as well as government scholarship for you to study abroad for free. This list of international scholarship 2020 includes all study level scholarship bachelor, master and doctoral and moreover all scholarship is fully funded and covers all cost during your abroad study.
Most of these international scholarship 2020 list doesn't have any type of application fees and registration mode is online. All international student belongs from any country is eligible to apply these scholarship opportunities in 2020. All scholarship is currently open and accepting application for 2020-2021.
Once again these open international fully funded scholarship lists consist of undergraduate Degree, Postgraduate, graduate Degree, Ph.D., Doctorate & Post Doctoral as well as Diploma Programs. If you are interested to study in Europe with a fully-funded scholarship check out this list. This list of Europe scholarship 2020 contains 9 open scholarship in Europe universities and don't miss this opportunity to study in Europe for free.
List of International Abroad Scholarships 2020
#1. Qatar University Scholarship 2020
The University of Qatar is a public research university in Qatar, located on the northern outskirts of the capital, Doha. As of 2014, there are more than 16,000 students. The courses are taught in Arabic or English. The university is the only government university in the country. The university holds ten faculties: Arts and Sciences, Business and Economics, Education, Engineering, Law, Sharia and Islamic Studies, Pharmacy, Faculty of Health Sciences, Faculty of Medicine and the latest Faculty of Dental Medicine, with a total of almost 8000 students in the 13: 1 student-teacher ratio.
Also Check: Top 8 Asian Government Scholarships For International Students
#2. Finland Government Scholarship 2020
The scholarships of the Finnish government scholarship 2020 are for postgraduate studies and doctoral-level research at Finnish universities and public research centers. The government of Finland scholarship 2020 for international student offer scholarship for bachelor, master and doctoral study in Finland.
#3. Toyohashi University of Japan Scholarship 2020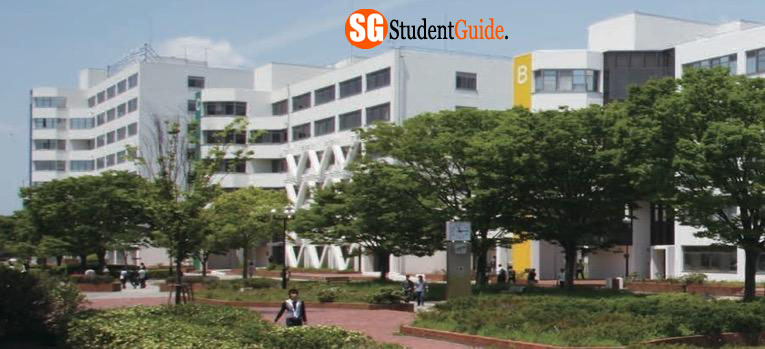 The Toyohashi University of Technology often called Toyohashi Tech, or TUT, is a national engineering university located in Toyohashi, Aichi, Japan. Distinguished by the student body of the higher division, where more than 80% of them are students transferred from 5-year technical colleges, called Kōsens, Toyohashi Tech is one of only two universities of technology, a form of the University of Japan and the other is the Nagaoka University of Technology.
#4. ARES Belgium Government Scholarship 2020
Are you a citizen of a developing country? Do you already have a master's degree? Do you have professional experience and want to further develop your skills on a development-related issue?
Master's scholarships and training courses give you the opportunity to follow a one-year specialized master's program or an advanced training course of 4 to 6 months at a higher education institution in the Walloon Federation-Brussels, Belgium.
Also Check: Top 7 Open Summer Exchange Program For International Student (Fully Funded)
#5. Taiwan International Graduate Program Scholarship 2020
Taiwan International Graduate Program Scholarship (TIGP) 2020 for international students from all over the world offer Scholarship in Taiwan to obtain a master's and a doctorate degree with fully-funded scholarship. TIGP scholarship in Taiwan this year offer 100 scholarship to the foreign student to support their study in Taiwan. All tuition fees and living expenses covered by the host organization.
#6. Abu Dhabi University UAE Scholarship 2020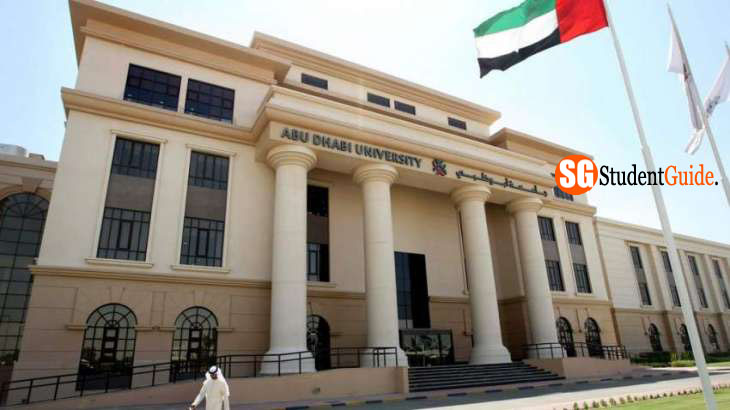 The University of Abu Dhabi is a university in the United Arab Emirates with a campus in Abu Dhabi, Al Ain, and Dubai. It was created in 2003, after three years of planning by His Highness Sheikh Hamdan Bin Zayed Al Nahyan and other citizens of the United Arab Emirates. According to the University, its founders "imagined an institution that would be among the best in the United Arab Emirates and around the world. Abu Dhabi University's largest private university in the United Arab Emirates.
#7. Turkish Government Turkiye Burslari Scholarship 2020
Turkiye Burslari Scholarship 2020 is funded by turkey government and offer 5000 fully funded scholarship in turkey for international student. All student around the world is eligible for this study in turkey opportunity. Turkey scholarship 2020 offered for Undergraduate, Master, Ph.D., Short Term Program. All Student expenses and tuition fees covered by the government of turkey.
#8. Khalifa University UAE Scholarship 2020
Khalifa University is a science-centered university located in Abu Dhabi, United Arab Emirates, with a satellite campus in Sharjah. In 2017, it is ranked as the 401st best university in the world by the QS ranking. Founded in 2007 by a decree of the President of the United Arab Emirates, His Highness Sheikh Khalifa Bin Zayed Al Nahyan, Khalifa University, was created in an effort to support a knowledge-based economy that will contribute to the future of the state after oil.
Also Check: Top 12 Fully Funded Foreign Government Scholarship For International Student
#9. Brunei Darussalam Government Scholarship 2020
The Ministry of Foreign Affairs of Brunei is pleased to invite scholarship applications from the Brunei Darussalam government scholarship for the 2020/21 academic session. The Brunei scholarship 2020 offers candidates to obtain a diploma, bachelor's and master's degree at any of the following higher education institutions: University Brunei Darussalam (UBD), University Islam Sultan Sharif Ali (UNISSA), University Teknologi Brunei (UTB) and Politeknik Brunei (PB).
#10. Asian Institute of Technology Scholarship 2020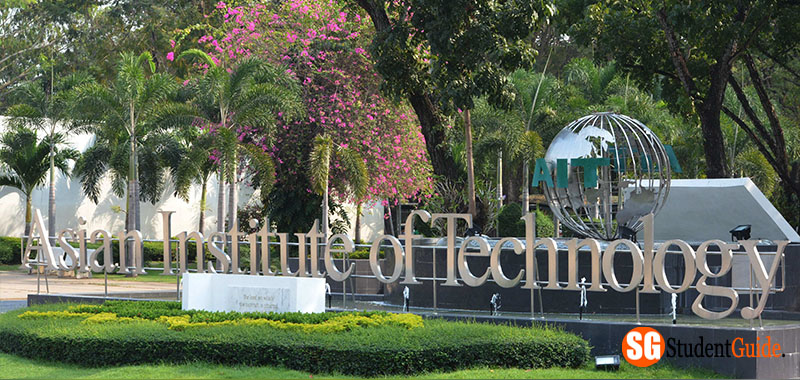 The Asian Institute of Technology (AIT), founded in 1959, is an international organization for higher education in Khlong Luang, Thailand. AIT specializes in engineering, advanced technologies, sustainable development and management, and planning. Its objective is "to promote technological change and sustainable development" in the Asia-Pacific region, through higher education, research, and dissemination. AIT offers more than 17 scholarship in Thailand for an international student to undertake a Masters's, Ph.D. degree.
#11. Cambridge University UK Scholarship 2020
The University of Cambridge is a public collegiate research university in Cambridge, United Kingdom. Founded in 1209 and granted a royal letter by King Henry III in 1231, Cambridge is the second oldest university in the English-speaking world and the fourth oldest university in the world. Cambridge university scholarship 2020 for an international student to undertake h.D., MSc/MLitt, Master Degree, Diploma funded by Bill Gates & Melinda Gates Foundation scholarship.
Also Check: Top 7 Countries To Study Abroad In Europe For International Student
#12. Islamic Development Bank Scholarship 2020
Recognizing the importance of qualified human resources for social advancement and sustainable development, IsDB has addressed the development of human resources in member countries in conjunction with its development financing activities.
IsDB has funded the following Scholarship Programs for citizens of IsDB member countries and Muslim communities around the world: The call for new applications for the IsDB scholarship programs for 2020-2021 is now open. The deadline for submitting applications is February 28, 2020.
#13. Azerbaijan Government Scholarship 2020
The Azerbaijan International Development Agency (AIDA) 2020 announced a scholarship for an international student under the Educational Scholarship Program, which offers an opportunity for the selected candidate to study in the main universities of Azerbaijan for Undergraduate, Graduate, Doctoral, General, Medicine program.
#14. Doha Institute for Graduate Studies Qatar Scholarship 2020
The Doha Institute for Graduate Studies is an institute of higher education in Doha, Qatar. His first registration was in the 2015/2016 academic year. The Doha Institute aims to be an academy of postgraduate studies; Students enrolled in their programs are eligible to receive a master's degree in a variety of areas related to social and human sciences.
#15. Hammad Bin Khalifa University Qatar Scholarship 2020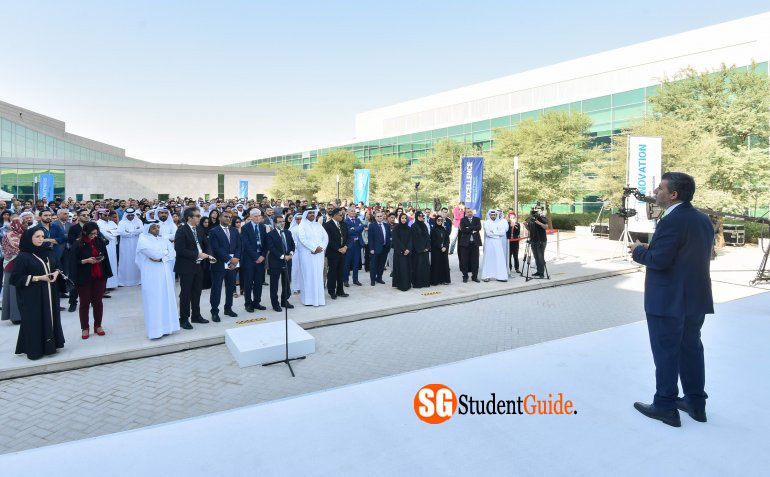 Hamad Bin Khalifa University is a public university located in the City of Education in Doha, the capital of Qatar. Hamad Bin Khalifa University, a member of the Qatar Foundation for Education, Science, and Community Development, was founded in 2010. The university began graduating in 2014.
We hope you like this article and please consider to share this article with your friend and family. More more scholarship opportunities like this keep visiting Student Guide.